THE BOLLOX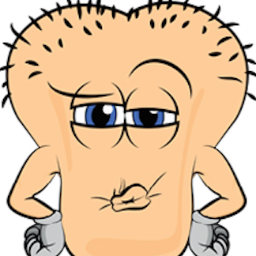 Ballon d'Or 2017: Seven Premier League nominees ahead of Sergio Aguero and Romelu Lukaku
SERGIO AGUERO and Romelu Lukaku have been omitted from the Ballon d'Or shortlist.
The full list of Ballon d'Or nominations has been revealed with seven Premier League stars featured – but Sergio Aguero and Romelu Lukaku have missed out.
Manchester City star Aguero bagged 15 goals in the back half of the 2016/17 season, and has found the net seven times this campaign.
Romelu Lukaku was in sparkling form for Everton, earning his huge switch to Manchester United, but hasn't been acknowledged for the award.
Alexis Sanchez has also been overlooked for a nomination, though his inclusion may have been controversial after a lacklustre start to 2017/18.
http://www.express.co.uk/sport/football ... rtgallerie
Manchester City ready to pounce if Leo doesn't sign at Barça
With the Argentine's contract extension at Camp Nou up in the air, Pep Guardiola and City are alert to the possibility of tabling an offer.
On July 5, Barcelona officially announced the extension of Lionel Messi's contract until 2021. All appeared to be well at the time, but in the intervening weeks, it has become clear that there were a great deal of loose ends to tie up, and a lot remains to be explained.
Barcelona continue to exude an air of calm. "Everything is signed, there's no need to worry," they repeat. Within the club, they are aware that Messi still needs to have his photograph taken with the president, Josep María Bartomeu. Iniesta has done so this week.
Things have changed. If a few weeks ago the impression was that the i's needed dotting and the t's needed crossing, more doubts have now emerged. The possibility of Messi not signing a new contract should not be ruled out. His current deal expires in 86 days, on June 30 2018.
Messi | With the Argentine's contract extension at Camp Nou up in the air, Pep Guardiola and City are alert to the possibility of tabling an offer.
Manchester City could shatter world record
Amid this uncertainty, Manchester City remain open to anything. If the player so desires, the club will prepare a January offer of €400m that would shatter the price PSG paid to poach Neymar from Barcelona.
Sources close to the Premier League club reveal that "serious conversations have been held with the footballer's inner circle," although that has not been confirmed.
That said, Messi is happy with his life in Barcelona. He knows that his wife, Antonella, is not in favour of moving the family, and Messi himself feels wanted. He would like to see improvement in some aspects of his relationship with the club, but there are things that no longer depend solely on him.
MANCHESTER CITY are eying a cut-price £3m deal for Napoli left-back Faouzi Ghoulam in January.
The 26-year-old is out of contract next summer and free to speak to English clubs over a free transfer.
But Pep Guardiola wants to bring the Algerian ace in early as a replacement for the crocked Benjamin Mendy.
The French full-back is set for a lengthy spell on the sidelines after suffering a horror knee injury.
Ghoulam is also being looked at by Liverpool and Chelsea after impressing in Serie A over the last few seasons.
City are hoping to open talks with Napoli next week when they face each other in the Champions League at the Etihad.
Pep Guardiola is a huge fan of the Napoli ace and has sent City scouts to watch him on a number of occasions
He is refusing to sign improved terms with the Italian giants, and wants a new challenge abroad.
Ghoulam is set to be offered around £90,000-a-week by City, along with a hefty signing-on bonus.
An Etihad source said: "Ghoulam has been looked at for a while and Pep is very much interested.
"City play Napoli next week and are hoping to steal a march on others about a deal. He's free to speak to English clubs soon.
"Pep is looking for a cheap replacement for Mendy and the scouts have reported some good things."
Ex-France Under-21 international Ghoulam joined Napoli from Saint-Etienne in 2014.
He has gone on to make 105 Serie A appearances and score two goals for the club.
WAG OF THE DAY
OTHER BOLLOX
Manchester United are keen to sign Tottenham left-back Danny Rose, 27, in January. (Tuttomercato)
Barcelona will meet Atletico Madrid forward Antoine Griezmann's £89m release clause before the 26-year-old's value rises next summer. (Mundo Deportivo, via Daily Mirror)
Paris St-Germain are working on selling winger Angel di Maria, 29, to China in January. (TMW, via Sun)
Arsenal have reached an agreement with former winger Marc Overmars, 44, to leave Ajax and become the club's director of football from next season. (Tuttomercato, via Daily Express)
Former Italy midfielder Andrea Pirlo, 38, has not ruled out joining Chelsea's coaching staff following his decision to retire at the end of the MLS season. (Gazzetta dello Sport, via London Evening Standard)
Manchester United manager Jose Mourinho was in the crowd during Austria's win over Serbia to watch Eintract Frankfurt winger Mijat Gacinovic, 22. (Daily Mirror)
Crystal Palace sent a scout to watch Turkey striker Cenk Tosun in action against Iceland on Friday. The 26-year-old Besiktas forward's team lost 3-0. (Croydon Advertiser)
Newcastle striker Aleksandar Mitrovic, 23, is a January target for Brighton. (Daily Mirror)
Everton forward Henry Onyekuru, 20, could return to Goodison in January from his loan spell at Anderlecht. (90mins, via Liverpool Echo)
Manchester United defender Daley Blind, 27, is a target for Turkish club Galatasaray. (Calciomercato, via Talksport)
Watford winger Andre Carrillo, 26, does not want to extend his season-long loan spell with the Hornets as he wishes to return to Benfica. (O Jogo, via Talksport)
Tottenham rejected a bid from French club Nice to take 21-year-old midfielder Harry Winks on loan last season. (Daily Mail)
Arsenal striker Olivier Giroud, 31, has confirmed he almost joined Everton over the summer. (Canal Plus, via Sky Sports)
Former Manchester City midfielder Samir Nasri, 30, says he turned down a move to AC Milan in the summer to sign for Turkish club Antalyaspor. (Manchester Evening News)
Leeds United have made an offer for goalkeeper Kamil Miazek, with the 21-year-old available on a free transfer. (Daily Express)
Leicester striker Islam Slimani, 29, held talks with Watford head coach Marco Silva, with whom he worked at Sporting Lisbon two years ago, over a move to Vicarage Road during the close season. (Watford Observer)
Leeds are preparing to widen their recruitment team with the appointment of Oxford United chief scout Craig Dean as their new head of emerging talent. (Yorkshire Evening Post)
"Dragon Slayer" says the Metro after James McClean's winning goal for Republic of Ireland against Wales
Everton goalkeeper Jordan Pickford, 23, has provided North East Sunday League side Washington Arms FC with kits and tracksuits. (Sun)
World Cup-winning goalkeeper Gordon Banks believes Stoke's Jack Butland, 24, should be England's first choice between the posts at the World Cup. (Stoke Sentinel)
Defender Jamaal Lascelles, 23, says it was "difficult" playing with a double hernia last season - but that there was "too much on the line" at Newcastle for him to have an operation sooner. (Newcastle Chronicle)
PSG forward Neymar, 25, has called on Uefa to expel former club Barcelona from the Champions League in a dispute over an outstanding loyalty payment. (Goal)
Barcelona are monitoring Manchester United's France international forward Anthony Martial, 21. (Mundo Deportivo - in Spanish)
The La Liga side are also closely following Tottenham midfielder Dele Alli, 21, as an alternative to Liverpool's 25-year-old Philippe Coutinho. (Sport - in Spanish)
Paris St-Germain are interested in Manchester United goalkeeper David de Gea, 26. (Le10Sport, via Daily Express)
GOLDEN BOLLOX
On this day in 2013



England stars make fun of Joe Hart over his Bayern Munich blunders reveals Jagielka


Manchester City keeper's Champions League mistakes a rich source of banter as Three Lions prepare for key World Cup qualifiers
Phil Jagielka has revealed England's players are taking the mickey out of Joe Hart over his goalkeeping blunders.
Manchester City keeper Hart has taken stick over his mistakes against Bayern Munich last week, and the England squad have made a joke out of his recent howlers.
England boss Roy Hodgson Hart has assured Hart of his place for England's make-or-break qualifiers against Montenegro and Poland but the players have been less forgiving.
Everton defender Jagielka said: "You just throw it in, especially losing 10-9 at table tennis and I'm waiting for the next point, you just say, 'Bayern Munich' or something. Stuff like that.
"That's just the kind of things you do. And obviously he comes back to me - and they [City] beat us 3-1 at the weekend, so I didn't have a leg to stand on!
"Joe's a great guy and a fantastic goalkeeper. And if he can take it like he has done, all the power to him.
"Joe's someone who loves the banter more than anyone. It's the same with me, If I'd made a mistake, the first person I'd be looking for is Joe to be straight on it.
"That's the way you've got to take it.
"We all make mistakes. We're all human and it's about how far outside influences want to take it. That's what makes it bad or not as bad."





Balotelli and Tevez both missed - Toure


Manchester City midfielder Yaya Toure would be delighted to be drawn against AC Milan or Juventus in the knockout stage of the Champions League since he misses Mario Balotelli and Carlos Tevez.
The trio celebrated City's first Premier League crown together - their first league title in 44 years - but that group has since been split, with Toure saying he lost two of his closest friends.
"Mario's not a friend, he's a brother to me," Toure told the Gazzetta dello Sport's Extra Time insert.
"I really like him and I was very sad when he moved to Milan. But he had all of the English press on his back, the paparazzi were following him everywhere and never left him alone. They were always attacking him, no matter what he did.
"It was difficult for him to control that situation: living alone in a big house, with his friends and lots of money, being famous. I tried to give him some advice and to help him, explain to him how professionals live."
Toure believes he would have left an indelible mark on English football, in a positive sense. "True friends exist, like my Ivorian team-mates and like my ex-boss [Roberto] Mancini, who helped me a great deal," Toure said.
"He was always close to me when I arrived here and he gave me chances, explaining to me what a real champion is.
"[That's] somebody who trains hard to avoid injuries, is focused and takes care of what they eat. Roberto was a fantastic player and he taught me a lot."
Tevez fits into the same category, according to the Ivory Coast international, who also misses having the Argentinian around. "He's superb; my favourite attacker, I love him," Toure said. "He works hard, is a great professional and a friend. Juve are going to do well with him. I'd love him to return here in the Champions League, like Mario with Milan. I'm waiting for them. When I lost them, I was upset."
Toure's sadness was only temporary, though, with more important things on his mind, falling only just short of world domination. "I hope we win the Premier League and the FA Cup this season, and go as far as we can in the Champions League," he said. "But my biggest personal goal is to try to be always one of the best players in the world."



REVEALED: Liverpool star Kolo Toure explains why he left Manchester City


LIVERPOOL defender Kolo Toure has revealed he needed a fresh start and had to leave Manchester City.
The Ivory Coast defender joined the Reds on a free this summer, and has made an assured start to his career at Anfield.
Toure admitted that his fitness problems at the Etihad was a contributory factor for his departure.
"I had to take time and start playing again because when you don't play for your club it is very difficult to play for your national team.
"You need to be fit to play and I wasn't playing a lot for (Manchester) City but this is a new start for me now and I am playing for a great club."
Toure is keeping his feet grounded despite Liverpool's impressive start and is taking things one step at a time.
"The most important thing now is to take it game by game," he continued.
"The season is long, every game is like a final for us. We don't look forward, we just look to the next game which is the most important.
"We have good players and a great mentality and are at a fantastic club.
"We just need to play well every week and give 100 per cent for our team-mates and the fans.
"We have to keep working hard and at the end of the season we'll count the points and see how far we can go."
Toure is also hoping to go to the World Cup with the Ivory Coast, adding: "I hope my national team will go to the World Cup, which will be very important."





Barca admit City competed for Neymar


Barcelona have claimed that both Chelsea and Manchester City made huge offers to try and lure Neymar last summer.
Camp Nou president Sandro Rosell has revealed the battle he had to go through to land the Brazilian superstar from Santos as the two wealthiest Premier League clubs joined in the bidding.
The La Liga champions eventually won the race to sign Neymar because of the player's desire to make the move happen.
But Barcelona know they would have struggled to match Chelsea owner Roman Abramovich and Manchester City's Abu Dhabi backers in a straight bidding war.
"I spoke with his father when we met in Miami and we closed the deal there," Rosell is quoted as saying in the Daily Star.
"The key was that the player wanted to come to Barcelona - everything was based on that despite offers he had from Manchester City, Chelsea, Bayern and Real Madrid."



10 Reasons for Young Fans to Support Manchester City over United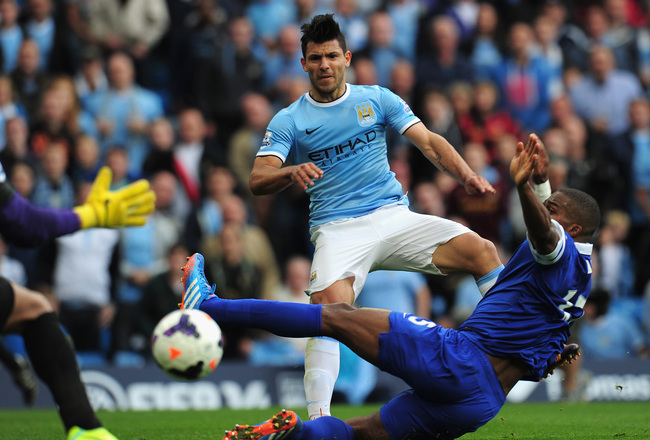 There are plenty of reasons to support City, and Aguero is certainly one of them.
From my experience, it seems there are two types of sports fans.
The first type supports their local team by default. It is the team their father followed and it is the team their brother has season tickets for, so the allegiance thus comes almost by birthright.
Then you have the other sort: the fan who comes to a sport late or who never much cared for any particular sports outfit for whatever reason.
As the Premier League continues its progress into the American consciousness, it is pretty clear that most new fans are going to be looking for a rooting interest.
Manchester City fans like myself have myriad arguments for backing the Sky Blues.
But more than anything else, friends don't let friends support Manchester United


MORE

: http://bleacherreport.com/articles/1803 ... ver-united



United top of the league for arrests at football matches


Home Office figures released today, show 148 Reds and 94 Blues were arrested during the 2011/12 season giving the pair an unwanted first and second place.
Manchester United have topped the table for arrests at football matches - with Manchester City in second place, the M.E.N. can reveal.
Home Office figures released today, show 148 Reds and 94 Blues were arrested during the 2011/12 season giving the pair an unwanted first and second place.
Liverpool are in third spot with 87, followed by Newcastle (73) and Arsenal and Chelsea (71).
Elsewhere Cardiff City have the most supporters with banning orders (121) followed by Chelsea (110).
United have 91, which puts them in third place, while City has 48 is the eighth-highest.
City are one of only three clubs in the Premier League to see the numbers of banning orders rise from the previous season.
Fulham lie bottom of the both table with five arrests and four banning orders.



City U18s v United U18s: Highlights




MORE

: http://www.mcfc.co.uk/citytv/Match-high ... highlights

Arsenal and Liverpool must pay £30m if they are to tempt Swansea to sell star striker Michu, 27. Daily Express

Manchester United striker Javier Hernandez, 25, has admitted he may have to leave Old Trafford for regular first-team football after starting just two of David Moyes' 11 games in charge. Daily Mirror

Arsenal are facing a battle to keep hold of key defender Bacary Sagna, with the 30-year-old's current deal due to expire at the end of the season. DSSC

Doncaster want to take Manchester United striker Federico Macheda on another loan deal when the striker returns to fitness. The 22-year-old had been on loan with the Championship side before the spell ended after he suffered a hamstring injury. Manchester Evening News

Arsenal have beaten Aston Villa, Chelsea and Tottenham to the signing of 15-year-old Swedish defender Kristopher Da Graca, who currently plays with Swedish division four side Hisingbacka FC and will officially join the Gunners next summer. Daily Star

Liverpool managing director Ian Ayre says the club will consider a new contract for controversial striker Luis Suarez, 26, at the end of the season. DSSC

Crystal Palace have offered captain Mile Jedinak an improved contract to stay at Selhurst Park. The 29-year-old midfielder, who has already rejected one deal, could leave the Eagles on a free transfer at the end of the season. Daily Express

Birmingham City manager Lee Clark believes he will be sacked if former QPR chairman Gianni Paladini's buy-out of the Championship club goes ahead.

Leighton Baines (left) and Ashley Cole are competing for the England left-back position Daily Mirror

Everton captain Phil Jagielka, 31, has told team-mate Leighton Baines, 28, that Chelsea's 32-year-old defender Ashley Cole is still the best left-back in England. Daily Star

Sunderland midfielder David Vaughan, 30, claims he and his Black Cats team-mates have been stopped by the club from talking about former manager Paolo Di Canio. Daily Mirror

Montenegro striker Dejan Damjanovic, 32, believes his country will beat England in their crucial World Cup qualifier at Wembley on Friday. Damjanovic says Roy Hodgson's side 'are not a great team' and will underestimate Montenegro. Sun

Everton's 20-year-old striker Romelu Lukaku, who is on loan from Chelsea, says he aims to score more goals this season than any of the other strikers at his parent club. Daily Star

Liverpool defender Mamadou Sakho has admitted he left Paris St-Germain in order to regain his place in the France national team. The 23-year-old joined the Premier League side in August for £18m. Le Parisien

Juventus will try to sign Fulham midfielder Pajtim Kasami, 21, in the January transfer market. Tuttosport

Barcelona midfielder Sergio Busquets, 25, has criticised Real Madrid's style of play, which he claims is not 'very attractive'. Mundo Deportivo

Manchester United's plans to redevelop their Carrington training ground have come to a halt this week because of a collection of water voles. Metro

Aston Villa manager Paul Lambert invited the club's 1982 European Cup legends to dinner on Tuesday to celebrate their famous achievement and underline his interest in the club's history. Birmingham Mail
BOLLOX UPDATES LATER