Manchester City and Amazon's access all areas documentary causing issues with Sky Sports
Amazon Prime signing a £10million minimum deal for a fly-on-the-wall Manchester City documentary series being filmed this season is causing major ructions in the Premier League.
The opposition is led by Sky Sports, who have given the go-ahead to the controversial Amazon project having a camera presence on match days but are far from happy about it.
They are very annoyed that City should have signed such a deal for widespread access behind the scenes at the Etihad Stadium when Sky are paying billions for live match coverage which is subject to numerous filming restrictions.
And there is also bewilderment that the Premier League should have let Amazon in so near the start of the next TV rights tender. Sky and BT Sport, who are also unimpressed, will be expected to bankroll the PL for another three years.
Other leading clubs feel City have ridden roughshod through the PL's media regulations with their Amazon deal.
They blame City's ex-Barcelona chief executive Ferran Soriano not being at all bothered about PL collectivity issues.
The PL say they are aware of the disquiet but that City have not broken any media rules. City say they are complying with the PL and that the Amazon series will attract a different demographic.
Chelsea's commercial director Chris Townsend is adopting a similar strategy to that which he used in the same role for the 2012 London Olympics organising committee to bring in £750million of sponsorship.
He is looking to double Chelsea's revenue over the next seven years by signing a collection of global partners. London 2012's first partnership signing was a high street bank and it's possible that will be the same with Chelsea. A new app will be launched next year to trigger what is hoped will be a huge increase in Chelsea's social media following.
OLD SKOOL ADVATARS & BANNERS
maseCTID
Dani Alves hails 'new Ronaldo', Gabriel Jesus, as one of world's best players
If Marcus Rashford truly hopes to become the "new Ronaldo", then his first task may have to be wrestling the title away from another 20-year-old striker who plys his trade in Manchester.
For as much as Rashford takes inspiration from Ronaldo's goals, as he revealed earlier this week, the expectation of emulating the Brazilian great has also fallen to Gabriel Jesus.
The Manchester City striker, who will start in attack for Brazil at Wembley tonight, has been heralded as Ronaldo reborn by none other than Dani Alves, his international team-mate and a man well versed in footballing greatness.
"For all that he has done, all that he has achieved, there is no pressure," said Alves, who now makes up a strong Brazilian contingent at Paris Saint-Germain after eight years with Barcelona and a spell at Juventus.
"He is doing what he loves. I was not joking when I called him the new Ronaldo. I still think the same. They have a similar drive. He is going to be one of the great players in football. He is already one of the best in the world."
In 12 games for Brazil, Jesus has already claimed seven goals and four assists. Despite his age, the former Palmeiras striker is fast becoming a crucial cog in a Brazilian machine that is finally running smoothly, under manager Tite, after years of spluttering disappointment.
Much like he does for Pep Guardiola's City, where Jesus has never lost a game, the 20-year-old provides both clinical finishing and the platform for the other attacking stars to thrive. He has formed a frighteningly efficient partnership with Neymar, who operates on the left of Brazil's attack, and will also link up with Liverpool's Philippe Coutinho this evening.
"City should be very pleased with Palmeiras and the coaches there who formed a player who is already at such a good level," said Tite. "He came here [to England] with a natural fluency, the mental capacity he has and his technical ability. He did not need much time to adapt. He was already showing a good level."
England, of course, have their own talismanic striker to call upon, even if Harry Kane has been ruled out of tonight's friendly through injury. Asked about England's prospects at next year's World Cup, Tite cited Kane as a primary reason for Gareth Southgate's side being "one of the favourites" for the tournament.
"Kane is a penalty box player with an impressive finishing ability," said Tite. "He is good in the air, good with his right foot and left. It's very impressive - he has a lot of quality.
"The characteristics of Jesus and Kane are a bit different. Gabriel attacks the space and gives us that depth. Kane is more positional. They are two strong strikers.
"All the big teams, like England, have this new generation coming through. Even though Southgate has only had 13 games so far, they have Dele Alli, Kane and the experience of Gary Cahill.
"They have got tradition which carries weight, so I see England as one of the favourites. And I am not just saying that because I am here at Wembley speaking in front of English people."
Under the management of Tite, who described himself as "super, super happy" to be managing his country, Brazil sauntered through World Cup qualification, claiming 32 points from an available 36.
In the 16 matches since he took over from the sacked Dunga, Brazil have scored 38 goals and conceded only five. They will tonight be captained by Alves, who said it was "very special to play at a temple of football like Wembley."
In recent days, though, attention has swung away from Brazilian brilliance and towards Neymar, the world's most expensive player, who broke down in tears during a press conference over reports that he has strained relations with PSG coach Unai Emery.
"He is an extraordinary player in two ways: he is a goalscorer and a player who makes goals," said Tite of Neymar. "He is authentic and human."
Guardiola's Man City are squishing Mourinho's Man Utd into the dirt and it's not all to do with money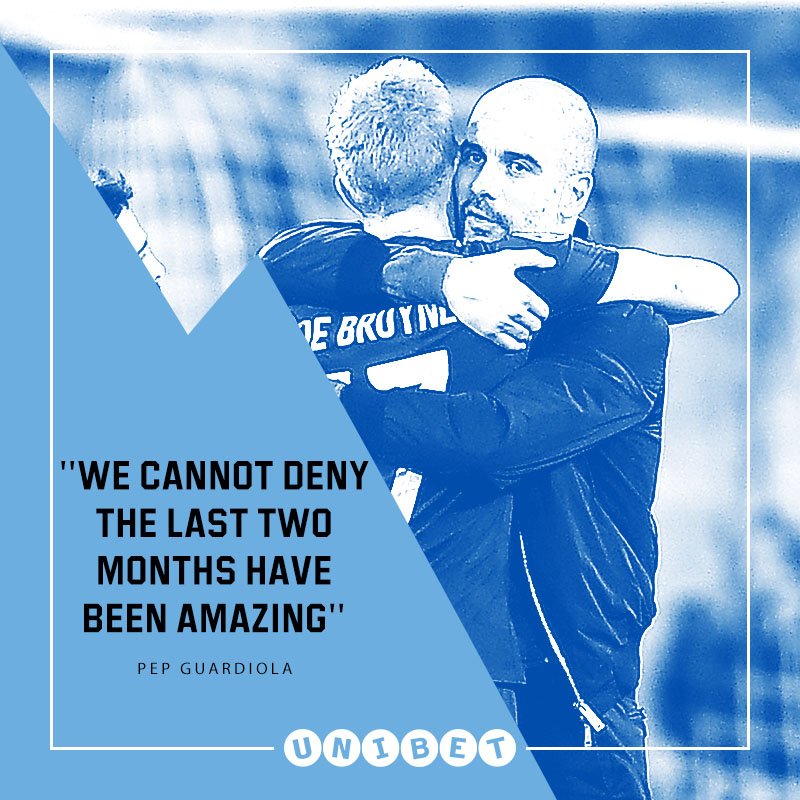 '
Poor' Portuguese has lost the war and run out of excuses, but United fans still can't see it
IT is incontestable that the gap between Manchester City and Manchester United at present is far greater than the eight points detailed on a Premier League table.
Unless you named your first born 'Eric' and have spent the past three months with your eyes squeezed shut while loudly 'la-la-la'-ing to drown out the hard truths, it is abundantly clear that the war is being won and being won in some style.
Using Guardiola's intricate roadmap City are reimagining English football, bamboozling opponents great and poor into sorry submission with an aesthetically thrilling brand of pinball wizardry.
Using Mourinho's well-thumbed manual, United are flat-track bullying inferior fare while sucking the very life out of games the moment anyone half decent comes along.
One side is striving for the stars in order to light them further; the other skulks through bushes hoping to navigate their way to the finish line largely undetected.
As far as the generals are concerned the much heralded 'Pep v Jose' epic has swiftly become a horrible mismatch. Which is why one of them has recently begun unfurling a white flag and planning an individual retreat to Paris. Which is why he will soon enough start howling weekly at imagined injustices designed to detract from his own failings. Nobody will fall for any of it.
Or perhaps some will, because if the once special one has at least the wherewithal to privately acknowledge that the game is up there are plenty of Reds who stubbornly reside in denial. God love them for that. Seriously. When Dylan Thomas wrote 'Do Not Go Gentle Into That Good Night' he did so with his sick father in mind but really in modern times it relays perfectly to supporters who should never, ever openly admit that their rivals are significantly better than they are. Instead, dispensing with irrefutable logic, Reds rage, rage against the dying of the light.
Their raging ignores all that has transpired since mid-August; it ignores how Pep has constructed a team of brio and invention and through obsessive alchemy got them breaking records for fun and changing perceptions as to what is humanly possible on 70m x 100m of grass. It ignores Mourinho's targeting of players to fit into his archaic form of powerball, a remit of the athletic over aesthetic worsened by the employment of nullifying tactics that sends our souls to sleep.
Instead there is apparently a solitary reason why Guardiola's City are squishing Mourinho's United into the dirt: ladies and gentleman I give you the root of all evil and the root of all easy answers – money.
Since both men arrived in Manchester to resume a rivalry born in Spain they have each been lavished with cash to furnish their squad overhauls. Guardiola however has so far been given £90m more and according to the skewed rationale from certain prominent Reds on Twitter that would be sufficient – were it evened out – for United to lure Antoine Griezmann. Oh what poor deprived Jose could do with that ninety million.
That right there is their reasoning; the explanation as to why these neighbours are streets apart. Guardiola is nothing more than a chequebook manager while Mourinho has had to somehow cobble together a title-challenging squad by signing six new players for £308.9m and half a Twix.
It is of course pure and utter nonsense, not so much sour grapes than a resentful raisin. The addition of Griezmann to this United squad – under Mourinho at least – would be merely a sticking plaster placed on a rotting corpse while the very notion of United supporters complaining about being outspent is rich indeed.
Even so, if that's all they have to come back with then so be it, let's briefly inhabit their fantasy world they're hiding in, safely insulated from cold realities, and play a game of hypotheticals.
In fact, let's go one step further. Rather than envisage how much better United would be this term with yet another Galactico in their eleven, let's instead afford Mourinho the keys to City's golden kingdom. With all the exorbitant advantages supposedly given to a City coach – and the squad that it's help accrue – would Mourinho be sitting eight points clear if he was scowling from the Etihad dug-out rather than at Old Trafford? Would the team still be a joy to watch with Jose no longer having to resort to eking by with his bargain-basement purchases?
Well firstly we have to assume that the recruitment would be very different had City lost their bearings in the summer of 2016 and over-looked the Spanish Grandmaster for the Portuguese Pouter. Based on empirical evidence we can surmise that 'crybaby' Kevin de Bruyne would have been drummed out of east Manchester instead of developing into one of the world's most devastating conductors. Meanwhile, Mourinho's need to isolate a star to show everyone what a ruthless b*****d he is would have resulted in Raheem Sterling being banished to the margins, his career forever stalled. This is a great shame of course because Sterling, under Pep, has flourished ten-fold. The spared Luke Shaw incidentally would now be an England starter.
As for the pivotal transfer window of 2016/17 we can bet our houses on Mourinho looking to add to his midfield options, bringing in a plethora of Carlton Palmer clones rather than secure the services of Leroy Sane. Gabriel Jesus meanwhile would have gone to the Bernabeu.
This hypothetical situation, however, is already taking us down a rabbit hole of supposition. Perhaps it would be better if we simply installed Mourinho into the City hot-seat in the here and now, blessed with a team in sensational form; blessed – in Red eyes – with the expensive tool-kit that Pep is fortunate enough to play with.
The back five, you feel, would remain the same, though Stones would regularly get a half-time rocket for daring to ignore his manager's pre-match instructions to play long diagonals at every opportunity. Mourinho would talk Stones up in interviews but only to get him through the season until a replacement could be sourced.
With scant Matic/Herrera/Carrick types to bolster the middle ground Yaya Toure would be brought back into the fold, deployed alongside Fernandinho in a two-man shield. Ahead of them David Silva, De Bruyne and Sane may thrive, the latter regularly enduring public criticism from his new gaffer with De Bruyne always just 90 minutes away from receiving the same. As for the team's attacking focal point Aguero would prowl until a more physical striker was purchased for close to one hundred million pounds next summer.
Regarding Gabriel Jesus – a forward of exhilarating promise who has so far bagged six goals in eight starts – he would undoubtedly begin each game on the bench, brought on only for the last knockings and distrusted for his youth. Raheem Sterling? Training with the kids as the sacrificial lamb.
If the line-ups don't differ that much the philosophy and quality of the football certainly would. Away to Leicester this weekend Mourinho would negate the Foxes' strength of getting in behind opponents by setting his side up with a low block. Sane and De Bruyne would be instructed to defend first and foremost with their attacking bent restricted only to counters and set-pieces. The ideal result would be 1-0. Failing that, 0-0. After an hour of this Blues would be slumped in their seats, comatose by ennui. That evening they would be confused at hearing certain quarters of the media describe it as a performance that wins titles.
For the first time that I can ever recall I have changed my objectivity in the middle of writing an article. This was intended to assert that Pep Guardiola is an infinitely better coach than his long-standing rival; more nuanced and certainly more deserving of laudation. I was even going to place Pep in control at Old Trafford and speculate how spectacularly good the football would be to watch from the likes of Pogba, Martial and Rashford under his charge.
Yet writing the above brought me out in a cold sweat. It momentarily became too easy to picture; all too real.
So some United supporters claim that City are only the kings of Manchester right now because they have spent more? Big deal. To them I say keep on believing that if it gets you through the night. Rage, rage against the dying of the light.
Manchester City icon opens talk about move to New York City FC – report
Manchester City legend Yaya Touré has opened preliminary talks about a move to City Football Group partner club New York City FC, MLS journalist Jeff Rueter has reported.
A report by the Daily Star Sunday back in October suggested Yaya could leave Manchester for New York, and now sources stateside appear to be backing it up.
The main disagreement, according to Rueter, is when the 34-year-old Ivorian would leave. NYCFC would like him in January, but conscious of a busy schedule ahead as they fight on all fronts, City would like Touré to remain until his contract expires in the summer.
Yaya, one of the most instrumental figures in City's new era of success, has yet to start a Premier League game this season, appearing twice off the bench. He has made two starts in the Carabao Cup, but has found appearances had to come by, with Fernandinho starting most weeks in the anchor role.
Touré is destined to end a glorious, if often controversial eight-year stay at the Etihad, and now the question is will it be to New York City FC – and if now, will we bid goodbye to the talismanic midfielder in January or next summer?
OLD SKOOL ADVATARS & BANNERS
Young Nath
Manchester City news: Ederson's fearless mentality helped him adjust in the Premier League
EDERSON MORAES says his 'no fear' philosophy has helped his rapid adjustment to the Premier League.
A few eyebrows were raised when Manchester City signed the Brazilian for a £35million world-record fee for a goalkeeper in the summer after he had experienced only one full season of first team football at Benfica.
Many overseas goalkeepers take time to adjust to the flying boots, elbows and aerial bombardments when they arrive in English football – David De Gea being the most notable example.
But Moraes, 24, has looked comfortable in the air, shown a willingness to put his head and body in where it hurts and produced accurate distribution with both feet to established himself as City's No 1 – keeping eight clean sheets in his first 15 games.
He was playing again five days after having eight stitches in a facial gash caused by the high boot of Liverpool striker Sadio Mane in September – a sickening incident that could have dented his confidence.
"It's the way I play," he said. "If I have to put my hand, my head, my foot there to help the team that's what I'm going to do. It's part of the game, those situations in the box. I have always played the same way. I have no fear of anything.
"I've always watched the Premier League - it was my favourite competition - so I knew how physical the game is here, how strong it is and all the tackles. So I was ready for that and I wasn't really surprised. It was my dream to play here.
"Obviously it's a different championship than I was used to - it's really quick, really strong and you must be focused for 90 minutes. It's just a matter of adaptation, I think I'm settling in really quick but I just need to keep going and keep working for the team."
Ederson kept a clean sheet when winning his first senior Brazil cap against Chile last month and is hoping to crank up the competition to be his country's regular No 1 at next summer's World Cup finals if he gets the nod ahead of Roma's Alisson Becker against England at Wembley tonight.
Manchester City boss Pep Guardiola will certainly have a keen eye on the game which could see Ederson, Fernandinho and Gabriel Jesus pitch up against Joe Hart - who is still a City player - Kyle Walker and John Stones. Raheem Sterling would have been in the mix too but for injury.
"If I get the chance to play, I'm going to try to give my best to stay in the team" said Ederson. "I think that the most important thing is being part of the Brazilian national squad and I just have to keep working hard to stay in the team.
"Wembley is a special stadium and if I have the chance to play with Brazil there it's going to be amazing. England has a great group with a lot of quality players and the fans are going to win because they are going to enjoy a great game. It will be a good experience to face some of my City team-mates."
Former Brazil goalkeeper Julio Cesar, who won 87 caps, believes Ederson is on the way to become the world's best.
"He's a goalkeeper, who is improving all the time," he said. "He's ready to play in the World Cup and he's got all the ingredients to be the best goalkeeper in the world.
"He's already a complete goalkeeper who is really strong coming off his line. People enjoy watching him."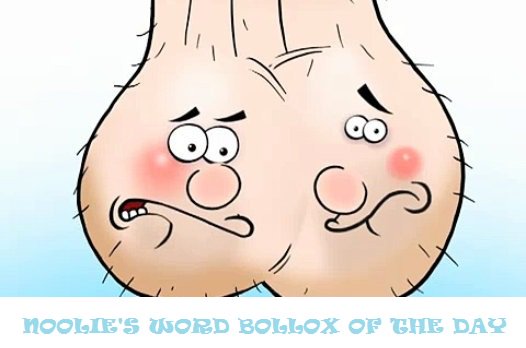 FROWARD
ˈfrəʊəd
adjective archaic
adjective: froward
(of a person) difficult to deal with; contrary.
"Sergio Agüero is probably City's best forward of all times, but Tevez was undoubtedly more froward."
Pablo Zabaleta spotted wearing Manchester City scarf in West Ham training session