THE BOLLIX
A last-minute goal
After David Silva's late goal to win City's Premier League game 2-1 over West Ham on Sunday, it's no wonder we are making the headlines today!
After our 20th-consecutive win across all competitions, former Manchester United star and BBC pundit Phil Neville delivered his verdict on the Blues – and praised the belief from Pep Guardiola and his squad.
"When some managers need a goal with 20 minutes left, they chuck a big man up front and change to a more direct style," Neville explained to BBC Sport's Chris Bevan. "But City's players have total belief in what they are doing, so they do not need a Plan B.
"Guardiola will put more attacking players on the pitch, but not taller or bigger ones.
"City never resort to hopeful balls forward - they keep on passing and probing, because they know full well that chance will come.
"In each of their wins in the past seven days, they wore the opposition out by working the ball out to the left, then to the right, then back again.
"It becomes impossible to stop them from creating chances, no matter how diligent a defender you are.
"Lapse for a second, and that is it. Young West Ham defender Declan Rice had a great game on Sunday but he did not quite stay with David Silva in the 83rd minute.
"In front of him, nobody pressed the ball quite enough when it came to Kevin de Bruyne on the edge of the area.
"A chip into the box and - bang - that is it. City have scored and won the game."
STAR STAT BOLLOX
The newspaper has looked at our current Premier League winning streak as City close in on the record.
At the moment, the Blues have won an impressive 13 consecutive games in the top flight this season, and remain unbeaten across all competitions.
In a gallery, the Daily Star have compiled the top eight number of Premier League wins, and City currently sit in joint-second place with Chelsea – who secured 13 consecutive wins from October 2016 to January 2017.
City need just one more win to equal Arsenal's record of 14 which the Gunner achieved back in 2002 between the months of February and August.
Pep Guardiola is revelling in Manchester City's mastery of 'Fergie time' as his side once again struck late
Pep Guardiola is revelling in Manchester City's mastery of 'Fergie time' as another late goal saw them equal the Premier League record for consecutive wins.
City's 2-1 defeat of West Ham took their run of victories to 13 in a row, levelling the best ever single-season streaks, and also continued their happy habit of striking in the closing stages.
Angelo Ogbonna's surprise opener was cancelled out by Nicolas Otamendi, opening the way for David Silva to snatch an 83rd-minute winner,
Their last three games have been decided in the 96th, 88th and 84th minutes, leaving Guardiola to ponder the inheritance of a crown once worn across the city by Alex Ferguson.
The great Scot's Manchester United teams were renowned for fighting right to the end, through healthy stretches of injury-time, and City are happy to be following suit.
"I heard about the Fergie time, I was not here (in England) in that period, but of course you have to have that," said Guardiola, whose side reclaimed their eight-point lead over United ahead of next week's potentially record-breaking Manchester derby.
"What we have shown in the last games is we never give up. If we can take something about the Fergie Time, it is welcome, a pleasure."
On his side's purple patch of form, Guardiola added: "It's important for us to keep our moment in terms of victory. It means we have done 39 points in a row, so it's a lot."
The City boss has also hinted that he has found a solution to the extreme defensive tactics he has come up against in recent weeks.
Huddersfield, Southampton and West Ham have all caused City problems by sitting deep and invited them to unlock packed penalty areas, but Guardiola has hatched a new plan.
He sent Gabriel Jesus on alongside Sergio Aguero, with Leroy Sane and Raheem Sterling taking the wide roles in a lively front four.
"Today I learned a bit, like a manager, to tackle it differently," he said.
"We don't normally play with two strikers and two wingers, but we did so it is a lesson."
Hammers boss David Moyes has now overseen three defeats and a draw since taking over from Slaven Bilic, but insists things will soon be looking up.
His team sit 19th in the table, with Chelsea and Arsenal their next opponents, but the Scot is refusing the repeat the overly pessimistic tone he struck at Sunderland.
"I always think we will get away. I don't think we will be in trouble," he said.
"I think we have a good team, good players. I thought this performance gives us hope it can be done.
"I really want the football to be attacking, but we are playing against a team that we can hardly get the ball so what are you going to do?
"I said to the boys if we do that against the other top teams we will give ourselves a chance and, as everyone knows, we've got a lot of the top teams coming up in the next few weeks."
Manchester City summer signing already considering quitting in January transfer window
Manchester City full-back Danilo is reportedly already considering his future at the Etihad Stadium despite only joining from Real Madrid during the summer transfer window.
The 26-year-old is said to fear for his place in Brazil's World Cup squad after a lack of first-team football for Pep Guardiola's side so far this season, according to the Sun.
Danilo also struggled for regular playing time at his previous club Real Madrid, so it remains to be seen if many big-name suitors will be prepared to provide him with the chances he wants at club level.
City also brought in Kyle Walker at right-back this summer, and he's blocked Danilo's path into the team in that position, while the surprise form of Fabian Delph has kept him out of the left-back slot.
It remains to be seen if City would be persuaded to let him go so quickly, with Guardiola's side notably struggling defensively last season.
While Danilo is clearly not first choice, he seems a reliable enough option as a backup that could mean City are reluctant to lose him in case they suffer further injuries in that department.
Benjamin Mendy was also signed in defence this summer, but the left-back has been a long-term absentee with a knee injury.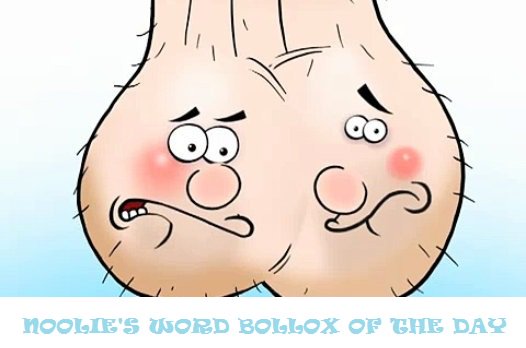 De Bruyne

(verb)
1. To thunder a long-range shot into the top corner with either foot.
"she really De Bruynered that"
2. To provide an absurd number of assists over a two-year period.
"nobody De Bruyners like De Bruyne De Bruyners"
January bid planned for West Brom ace Jonny Evans

MANCHESTER CITY have not given up hope that they can persuade West Brom to part with Northern Ireland international Jonny Evans next month.
City boss Pep GuardIola failed with bids to land the former Manchester United star in the summer but still wants to take him to the Etihad Stadium.
And that could mean a winter bidding war with Arsenal also keeping tabs on Evans who has been a target for Arsene Wenger for the last 18 months.
But it remains to be seen if the Baggies will allow Evans to leave especially as they are on the verge of a long battle against relegation in the second half of the season.
Evans is a player that they would love to keep at the club but Evans could find the lure of another tilt at the top of the Premier League table too much to turn down.
While Liverpool cannot be ruled out of any race to land Evans with Jurgen Klopp looking to strengthen his defence but is only likely to move if he cannot land other targets.
New Baggies boss Alan Pardew wants to hold talks with the £30 million Evans and a new contract is likely to offered in a bid to keep him.
It is only after the 29 year-old has spoken to Pardew will City know if they have got a chance of doing a deal.
Manchester City star becomes Premier League's highest paid player
Manchester City are set to increase Raheem Sterling's contract to a blockbuster £300k per week to keep him at the Etihad
The Englishman has faced a bombardment of criticism over the years regarding his financial situation. With that being said, you can see why many aren't surprised to hear Raheem Sterling's contract could top the Premier League standings.
The news has arisen from Daily Mail, who claim the young Englishman will soon be offered £300,000 per week to keep doing what he does best under Pep Guardiola. This sum is £10,000 higher than the current top earner of the Premier League, Paul Pogba, who earns £290,000 each week.
He's become a revelation under Pep Guardiola, particular this time around as he leads Manchester City players in terms of goals scored, scoring nine. At this moment in time, only Mohamed Salah (12) and Harry Kane (10) have more goals than Raheem Sterling.
He was linked with a move to Arsenal in the Summer, being a like-for-like swap with Alexis Sanchez, however the move never went ahead. The Blue side of Manchester will be happy this never happened, as the Jamaican-born attacker has been at the forefront of their team's success this season.
More from Manchester City
With the World Cup fast approaching, Gareth Southgate will be watching his fine form and with a contract the size of this, he'll surely be the first name on the team sheet. A trip to Russia will be the cherry on the cake for what is shaping to be an excellent season for Raheem Sterling.
Football is becoming a game of money, with the top clubs spending all they can in order to improve their team. With Manchester City being one of the wealthiest clubs in Europe, and Sterling being one of the most inform players in Europe, why shouldn't they spend the big notes to keep him?
OTHER BOLLOX
Everton manager Sam Allardyce has made Watford striker Troy Deeney, 29, his top target in the January transfer window. (ESPN)
Meanwhile, Allardyce has stated his desire to keep Ross Barkley, 23, but hinted the midfielder could leave in the summer. (Liverpool Echo)
Manager Antonio Conte has told the Chelsea board to sort out new contracts for goalkeeper Thibaut Courtois, 25, and attacking midfielder Eden Hazard, 26, before they go to the World Cup with Belgium. (Express)
Arsenal are keen to sign Sevilla midfielder Steven N'Zonzi, 28, with the former Blackburn and Stoke player having fallen out with boss Eduardo Berizzo. (AS, via Sun)
Newcastle striker Aleksandar Mitrovic, 23, could return to Anderlecht in January as his frustration at the club continues. (Nieuws Blad, via Chronicle)
Everton, West Ham and Swansea are set to compete for the signing of Augsburg defender Daniel Opare, 27, in January. (Mail)
Arsenal and Tottenham are interested in signing Dani Ceballos. The 21-year-old midfielder is unhappy at Real Madrid. (Calciomercato)
Schalke and Germany midfielder Leon Goretzka, 22, will tell Manchester United, Arsenal and Barcelona his future plans by the end of January amid interest from all three clubs. (Goal)
Tottenham are preparing an offer for 20-year-old attacking midfielder Yusuf Yazici, who plays for Turkish side Trabzonspor. (Sporx)
Brazilian side Gremio have told Barcelona they will have to pay a 50m euro (£44m) release clause to sign midfielder Arthur, after the 21-year-old was pictured wearing the Catalan club's kit. (RAC1, via Mail)
Arsenal striker Olivier Giroud, 31, needs to play more if he is to make France's World Cup squad and could consider a loan move in January, according to the country's assistant manager. (Star)
Manchester United midfielder Paul Pogba could face an extended ban for sarcastically applauding after being sent off during Saturday's victory over Arsenal. (Telegraph)
Swansea City owners will back manager Paul Clement and give him money to spend in the January transfer window. (Wales Online)
Tempers boiled over in the Swansea City dressing room following their defeat by Stoke City on Saturday as the players were involved in a heated row. (Guardian)
Swansea City keeper Lukasz Fabianski believes the players are letting manager Paul Clement down and says: "It's difficult times for him [Clement] because he's trying his best but we as a team have to deliver." (Mirror)
England players will share a £5m bonus if they win the 2018 World Cup but will receive nothing if they fail to progress from the group. (Sun)
Manager Gareth Southgate will not be sacked even if England perform poorly at next year's tournament in Russia. (Guardian)
Leicester winger Demarai Gray says team-mate Marc Albrighton deserves an England call-up. (Express)
Everton striker Dominic Calvert-Lewin says there is no fear from the Goodison Park side going into Sunday's derby against Liverpool after back-to-back league wins. (Mirror)
Everton manager Sam Allardyce wants to bring in a sports psychologist to try to improve his side's form. (Times)
Watford boss Marco Silva says Everton manager Sam Allardyce's comparison of their track records "does not make sense". (Telegraph)
Southampton striker Charlie Austin signed off the weekend with a Liam Gallagher-referencing tweet to celebrate scoring the equaliser in his side's 1-1 draw with Bournemouth.
Tottenham will sell England left-back Danny Rose, 27, to Manchester United in January, but only if they receive an offer of £45m. (Daily Star Sunday)
Liverpool are ready to launch a bid to reunite Jurgen Klopp with Borussia Dortmund's Gabon striker Pierre-Emerick Aubameyang, 28, as Daniel Sturridge, 28, looks to leave Anfield. (Sunday Express)
New Everton boss Sam Allardyce is planning a £25m move for 28-year-old Sevilla and France midfielder Steven N'Zonzi, who played under the 63-year-old at Blackburn. (Mail on Sunday)
Chelsea would rather let Belgium goalkeeper Thibaut Courtois, 25, leave for free when his contract ends in summer 2019 than sell him to Real Madrid at the end of this season. (Sun on Sunday)
GOLDEN BOLLOX
On this day 2008

Manchester United boss Alex Ferguson says Blackburn boss Paul Ince should be given time to turn things around at struggling Rovers. (The Sun)

Ince's future at Ewood Park is under serious doubt after his side's fall towards the bottom of the Premier League table. (The Independent)

Blackburn's directors have already begun talks to decide how much longer they can give Ince to reverse the club's slump. (The Guardian)

New Watford boss Brendan Rogers is considering quitting the job after just 11 days in charge because he has been told he must slash his playing budget at the cash-strapped Championship club. (The Sun)

Kevin Keegan has began legal proceedings against Newcastle United three months after his departure from St James' Park, with his solicitor officially lodging a multi-million pound claim for constructive dismissal against the club. (The Times)

Keegan is claiming he is owed £8m over the three years that remained on his contract with the Magpies when he left. (Daily Mirror)

John Toshack is expected to sign a two-year extension to his contract as Wales boss next month. (The Guardian)
http://news.bbc.co.uk/sport1/hi/footbal ... 761814.stm

Former Aston Villa, Juventus, Sampdoria and Arsenal midfielder David Platt has turned down the chance to manage Crewe, another of his old clubs. (The Sun)

Injured Everton striker Louis Saha could return to action quicker than expected after his hamstring injury and is targeting his side's game against Manchester City on 13 December for a comeback. (The Independent)

A clause in Frazier Campbell's loan deal with Tottenham means he will not be able to face his parent club Manchester United if they meet in the Carling Cup semi-finals. (Daily Telegraph)

The Office of Fair Trading has ordered Tottenham to offer fans refunds for rescheduled fixtures. (Daily Telegraph)

Hearts are poised to offload their highest earning players in January to try to solve a cash crisis at Tynecastle. (Daily Record)

Swindon have asked Leyton Orient for permission to make O's boss Martin Ling their new manager on the advice of Glenn Hoddle, who launched his managerial career with the Robins. (Daily Mirror)

Former England winger Darren Anderton plans to travel around the world following his decision to end his playing days after Bournemouth's game with Chester on Saturday. (The Sun)
Anderton to retire from football

Anderton, who suffered from continuous injury problems during his time at Tottenham, says he can laugh at his old tag of 'Sicknote' after playing more than 600 games in his career. He says the nickname 'certainly didn't come from any of my team-mates'. (Sun)

Tottenham's Russian striker Roman Pavlyuchenko was elected as a member of the local parliament in his home city of Stavropol in September after pledging to improve standards in local grass-roots football. (The Sun)