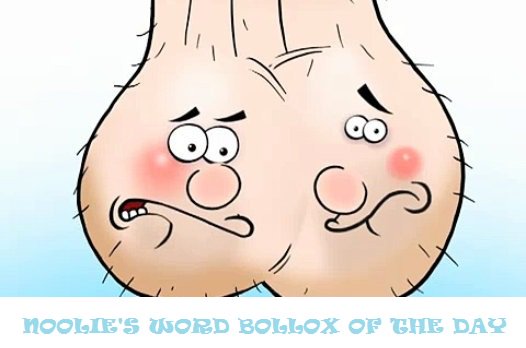 ©
MCF.net members should always try to use Mr Nools daily 'word bollox' in one of their posts that day
LOGOMACHY


ləˈɡɒməki
noun
an argument about words.

"

Mr Nool had hoped that his Word of the Day would lead to heated logomachies, but instead the feature has been met with lukewarm indifference

."

Spurs star claims Man City's success this season has little to do with money
Harry Kane insists money has little to do with the gap between Manchester City and Tottenham this season.
Speaking to ESPN Brasil, the striker was asked if City's spending has made it more difficult for Spurs to challenge Pep Guardiola's side.
"I don't think so," he said. "This year, City have deserved it. They've been the best team. But they spent similarly last year and it was us up there fighting with Chelsea [for the league title]. I don't think it's down to the money but it helps from a squad point of view.
"From our point of view, it's been a good season. We'd have liked to have done better of course but City have run away with it so far. We have to focus on ourselves but we've changed stadium which has had a big impact on everything.
"We can't get too down about how our season's been so far. We're still in the Champions League and the FA Cup.
"We've just got to focus on that and look forward to next year in the new stadium. It's going to be amazing. The way it's been designed, the atmosphere will be great. The crowd will be right on top of the pitch. Being brand new and creating that atmosphere will make it tough for teams to come and play there."
What do you think? Would Spurs be closer to City if both clubs had similar funds? (
Ed:He obviously wants to join us!
)
Manchester City FC star praises UAE ahead of free family event in Abu Dhabi for Liverpool FC Match
Manchester City FC star Benjamin Mendy has spoken about the passion of fans in the UAE ahead of the club's free family event in Abu Dhabi.
Families and fans alike from across the UAE will be able to come together on Sunday 14th January and enjoy a fun-filled, family evening at the Cityzens FanZone where they will be able to watch Manchester City FC go head to head with English Premier League side Liverpool.
Mendy recently visited the UAE capital as he recovers from injury and met with fans. He said, "It was a great experience for me, the place here is wonderful and the whole show was absolutely beautiful. It was great to look around Abu Dhabi. As a Muslim it's somewhere I've always wanted to go and I haven't been disappointed, it was amazing! "The passion was really good and I got to have a chat with fans, take some pictures and have a joke. It was nice to have them ask about my recovery from injury as well."
The FanZone event in Abu Dhabi will be held at Zayed Sports City, Football Pitch 15 from 19:15 and kick-off at 20:00. Activities and competitions will take place before the game and at half-time with refreshments available throughout the day.
Arsenal news: Alexis Sanchez will want to join Man City now for one reason - Bellamy
CRAIG BELLAMY believes Alexis Sanchez will not be bothered about the potential £30million pay-off he would miss out on if he were to join Manchester City this month.
The Chile international looks set to complete a move to the Etihad before the end of the January transfer window.
If he were to wait until June he would receive a huge signing-on fee as well as earn £13m-a-year in wages, according to Sky Italy.
Sanchez has not been at his best for the Gunners this season, scoring just eight goals in 21 appearances.
But City remain keen on pushing through a deal now instead of at the end of the season and Express Sport understands the move could be completed this week.
Sergio Aguero is currently the only fit striker at the club following Gabriel Jesus' injury.
And former Wales international Bellamy, who played at the Etihad for one season, believes Sanchez would rather join City now to win trophies as opposed to waiting for a huge pay-day.
"Money won't be a problem to this guy. He hasn't got a World Cup this summer, and that has hurt him," Bellamy said on Sky Sports' The Debate.
"That played a big part in his form at the start of the season, playing too many games. He hasn't missed a summer for four years.
"After they failed to qualify for the World Cup he got stick back at home, which was new to him because he's a hero in Chile.
"But at the same time, if you have a club like Manchester City, with four trophies to go for, I'm sure that will be the main motive for him."
RANDOM ARCHIVE BOLLOX
Re: Champs league

by Vhero » Sat Jan 19, 2008 1:32 pm

Dunno though we pitting points with the scousers and they get in the top 4 nearly every year. I think with a top striker we will be as strong as Liverpool and that gives us a damn good chance but thanks to the striker plague that only affects the good strikers and Bianchi being dazed its gonna be tough as hell to make it there
Young Manchester City footballer, 20, on £25,000 a week splashes out on £2.25million mansion despite having never started a Premier League match
Tosin Adarabioyo last year negotiated a £25,000-a-week contract after threatening to leave Manchester City
The 20-year-old has never featured in the English Premier League, but now owns a £2.25million mansion
Three-strorey mansion boasts six bedrooms, five bathrooms, a home cinema, gym and golf course views
It's in Cheshire 'Golden Triangle', where footballers including Cristiano Ronaldo and Peter Crouch have lived
A Manchester City youngster, who has never started a Premier League match, has splashed out on a £2.25million mansion.
Tosin Adarabioyo, who last year negotiated a £25,000-a-week contract after threatening to leave, is the new owner of a six-bedroom home in Knutsford, Cheshire.
The 20-year-old defender has made just seven appearances for the club in the cup games and the Champions League - but has never featured in the English Premier League.
Tosin Adarabioyo (left, with Kevin de Bruyne and, right, playing against Wolves last year in a cup match), who last year negotiated a £25,000-a-week contract after threatening to leave, is the new owner of a six-bedroom home in Knutsford, Cheshire
The 20-year-old defender has made just seven appearances for the club in the cup games and the Champions League - but has never featured in the English Premier League. Last night, he was an unused substitute in City's 2-1 win over Bristol City in the Carabao Cup. Pictured is the cinema room
The home is in Cheshire 'Golden Triangle', where footballers including Cristiano Ronaldo, Peter Crouch and Phil Jagielka have lived.
Long touted as one of the better prospects in Manchester City's academy, Adarabioyo stalled slightly last season amid a minor contract dispute with the club.
He threatened to leave amid interest from Everton and Celtic, but his brother and agent, Gbolahan, negotiated a last minute deal with City of £1.3million a year to keep him at The Etihad.
After penning fresh terms towards the end of the last campaign, he has been given opportunities by Pep Guardiola.
He is regarded as the symbol of Man City's youth academy and is a physical presence at the back comparable with more mature players and a good reader of the game.
Adarabioyo is of Nigerian descent, but he rejected advances from the African country to play for England's youth teams.
WAG OF THE DAY
OTHER BOLLOX
Real Madrid and Tottenham are in advanced negotiations over the transfer of England striker Harry Kane, with the 24-year-old reportedly keen to wear the number 10 shirt for the La Liga side. (Diario Gol - in Spanish)
Arsenal manager Arsene Wenger is set to pay Boca Juniors winger Cristian Pavon's £27m release clause to bring the 21-year-old Argentine to the Premier League. (TyC Sports - in Spanish)
Real Madrid manager Zinedine Zidane says he does not want any new signings in the winter transfer window, despite trailing La Liga leaders Barcelona by 16 points. (Reuters)
Manchester United striker Zlatan Ibrahimovic could leave Old Trafford before the end of the season. The Swede, 36, is out of contract in the summer. (Yahoo Sport)
Liverpool or Arsenal would have to pay at least £90m to sign Monaco forward Thomas Lemar, 22. (Mirror)
But according to French journalist Julien Laurens, the France international may delay moving to the Premier League because of this summer's World Cup finals. (5 live's Euro Leagues podcast)
Brazilian winger Lucas Moura, 25, has agreed to join Manchester United from Paris St-Germain, though a fee is yet to be agreed between the two clubs. (Gazetta dello Sport - in Italian)
Arsenal will make a formal contract offer to England midfielder Jack Wilshere. The 26-year-old is expected to hold talks with the Gunners in the next week and may have to take a cut in his wages to stay at the club. (Mirror)
Borussia Monchengladbach remain keen to sign West Ham defender Reece Oxford. The 19-year-old made four appearances while on loan with Gladbach this season but was recalled to London Stadium in December. (Borussia Monchengladbach)
And West Ham could sell the English defender if the Bundesliga side are prepared to increase their offer to £15m. (Telegraph)
Spanish club Sevilla are interested in signing Chelsea striker Michy Batshuayi, 24, on loan. (ESPN)
But Blues manager Antonio Conte has said he is "very happy" with the Belgian, who has only made two Premier League starts this season. (Sky Sports)
Turkish side Istanbul Basaksehir are in talks with Barcelona over the signing of Turkey international midfielder Arda Turan, 30. (IBFK - in Turkish)
Stoke City have enquired about signing Galatasaray's 27-year-old Senegalese midfielder Badou Ndiaye, despite not having a permanent manager. (Sky Sports)
Newly appointed Nottingham Forest boss Aitor Karanka faces an uphill task to keep England Under-21 defender Joe Worrall at the club. Brighton have joined Premier League rivals Burnley in the race for the 20-year-old. (Mirror)
Reading chief executive Ron Gourlay says defender Liam Moore will only be sold on the club's terms after speculation the 24-year-old Englishman could join Premier League sides West Ham or West Brom. (Get Reading)
Everton say their proposed new stadium at Bramley Moore could cost in the region of £450m as the costs of building on the city's waterfront are escalating. (Liverpool Echo)
And the club's manager Sam Allardyce has confirmed full-back Seamus Coleman has returned to training, 10 months after he broke his leg playing for Republic of Ireland. (Sky Sports)
GOLDEN BOLLOX 10/1/2013




Carlos tevez has backed boss Roberto Mancini at Manchester City


CARLOS TEVEZ says Roberto Mancini's claim that Robin van Persie has been the difference in the title race has got Manchester City's strikers firing again.
On New Year's Eve, Mancini made the point that Van Persie had tipped the balance since spurning City's interest to join United in the summer, while his own strikers were struggling to convert chances.
Tevez and Co have come alive since, and Tevez said: "Those words were a motivation for the strikers.
"We know we need to carry on fighting. We want to keep winning, to keep fighting for the title and I will try to help us to compete on both fronts – the Premier League and FA Cup – and try to win both."

We know we need to carry on fighting. We want to keep winning, to keep fighting for the title and I will try to help us to compete on both fronts – the Premier League and FA Cup – and try to win both
Carlos Tevez

Van Persie netted twice in the 4-0 win at Wigan to retain United's seven-point lead at the top of the table and kept his team in the FA Cup with a last-minute goal in a 2-2 draw at West Ham, his 20th this term.
But since Mancini's remarks, Tevez, Edin Dzeko and Sergio Aguero have netted goals of their own in 3-0 wins over Stoke and Watford. Even Mario Balotelli, after his recent spat with the manager, has scored twice, albeit for the Under-21s in a 4-0 friendly victory over Blackburn on Monday.
Aguero, who is out with a hamstring problem, made it just three goals in 10 outings with his goal against the Potters, while Dzeko has three in 11. Balotelli has
just one Premier League goal all season but Tevez, 28, who scored his first goal in eight matches against Watford, said: "You can always improve. I started the season very well, then I was sick for about 10 days, but now I'm coming back and getting better.
"Last season United lost some games and we were back on track, so we will keep doing our job. That's the emotion of the Premier League. It's always a fight to the end and if United lose one game, we'll be back on track and getting close to them. They will know that."
Balotelli's long-term future remains in doubt despite Mancini's attempt to play down the training-ground scrap between the two.
Milan appear to have ruled themselves out as a potential destination after owner Silvio Berlusconi described the Italy striker as a "rotten apple".
But Napoli coach Walter Mazzarri has opened the door to a potential move, saying he would find it "stimulating" to work with Balotelli.
He said: "I do not know him personally. I spoke to him once a few years ago at a hotel in Sorrento.
"He made a good impression on me but only those who know him well can say what kind of problems he might create in training.
"I've got a bit of experience, though, and it would be stimulating to work with a talent like his, but I don't know if that would ever happen."
City have been linked with Napoli striker Edinson Cavani but club president Aurelio De Laurentiis said: "Are City considering letting Balotelli go so they can move for Cavani?
"I would prefer to see Balotelli playing with Cavani here at Napoli. Teams tend to hold on to their best players in January. On January 31, you will see what moves Napoli have made."



ABU DHABI — Man City school to emphasise on skills


The focus will be on skills from all over the world when the Manchester City FC School of Football returns to Abu Dhabi in 2013.
During the winter break the club held its annual summit in Manchester of the global network of youth coaches.
Simon Hewitt, head coach at School of Football, has now returned to the UAE with an updated curriculum and a series of new sessions that will help boys and girls learn the latest ball tricks and skills. He has also brought with him a specialist skills coach from Manchester City's youth academy to join the team based in Abu Dhabi.
There are now four full-time coaches working at the School of Football who have been with Manchester City for a total of 27 years and all have experience of working with the best young players at the club.
"Manchester City is coaching youngsters all over the world now and it was fascinating to hear what everyone is doing," said Simon.
"There is a really big interest in the School of Football in Abu Dhabi and the huge response we have had since opening.
"We believe a focus on developing new skills will bring the sessions to life even more and the children are going to love learning all sorts of new tricks.
"By adding a specialist skills coach we make the team even stronger and as always the big emphasis will be on having as much fun as possible."
The Manchester City FC School of Football is open to everyone aged between the ages of five and 18. It starts this Sunday, January 13, on the pitches at Zayed Sports City.
The sessions last for 10 weeks throughout the week with organised games every Saturday for all pupils who also all receive a full Manchester City replica kit.
MANCHESTER TITLE RACE
PTS

+7

GD

+4
SNUB COUNT - 32
Manchester United and Liverpool fans unite against away ticket prices




Supporters want cap on price of away match tickets • 'Away crowds are a crucial part of matchday experience'


Rival fans from Liverpool and Manchester United will work together with other trusts and the Football Supporters' Federation to campaign for a maximum away ticket price in the Premier League, following Manchester City's decision to send back a third of their allocation for Sunday's match at Arsenal.
The FSF and Supporters Direct are in the process of arranging formal meetings between fan groups in the top flight, to lobby the Premier League and its clubs to introduce a £20-£25 cap for away games. City sent back 912 tickets, priced at £62, for this weekend's match at the Emirates Stadium.
Premier League rules state that away fans must be charged the same price for the same match as home supporters. However, Malcolm Clarke, the FSF president, believes fans have had enough and increased TV revenue from next season should result in lower costs.
"Though we have our club rivalries, what we recognise is that without the rival sets of supporters inside a ground the atmosphere is much poorer," he said. "We're going to be launching a campaign within a few weeks, we will be calling for a maximum ticket price in the Premier League for away fans.
"Next season they could knock off £32 from every single ticket, for every single game, for every single supporter in the Premier League and still have the same amount of money that they have this season because of the TV income."
Supporters of both Manchester clubs, Liverpool, Chelsea, Arsenal and Tottenham routinely get charged the highest category prices to attend away matches while followers of other sides are able to pay less. Indeed, Stoke City fans will each pay £32.50 when they go to Arsenal next month.
Liverpool play at the Emirates in two weeks. The club expect to sell their allocation but the consensus from supporters is that they are being exploited for their loyalty and dedication. The group Spirit of Shankly believes opposing supporters need to unite if away ticket prices are to be capped. "We are trying to get supporters of all clubs around the table," a spokesman said. "Liverpool fans aren't going to change it on their own. At the moment we're a mid-table club still paying category A prices."
Paul Martin, a committee member for the group, added: "We're looking at working with the arch enemy Manchester United and others to put a bit of pressure on the clubs to introduce a cap for prices on away tickets. Everybody jokes about Manchester United fans being from outside of Manchester but the core of them are from the Manchester area. The rivalry will start to dwindle when the prices are driving local people away from the game."
The Manchester United Supporters Trust chief executive, Duncan Drasdo, said the key issue is the disparity in prices, with fans of bigger clubs paying more compared to others.
He said: "The attack on traditional football fan culture continues relentlessly but until recently away support remained as at least one bastion of hard-core support which had remained largely intact.
"However, the threat to the away fan is very clear now and this should concern even the most self serving of club owners as the large vocal away following has long been a hugely attractive aspect of British football.
"If the home club wishes to charge different prices to home fans depending on the opposition that isn't unreasonable but to charge one set of away fans a higher price than another is clearly inequitable.
"Price categorisation for away fans should be outlawed and this is something MUST has been lobbying for. It has brought together arch rivals such as Manchester United and Liverpool fans who both recognise the essential importance of genuine vocal away fans to the culture of English football."
Arsenal supporters have been increasingly vocal in protest of high ticket prices. The most expensive season ticket at the club is £1,955 while the dearest individual matchday ticket is £126. However, for games that are regarded as "category C", namely Sunderland, Southampton, Swansea City, West Bromwich Albion, Reading and Norwich City, a ticket can be purchased for £25.
Tim Payton of the Arsenal Supporters' Trust defended the City fans who will not attend Sunday's game and said that without away supporters inside the stadium the "product" of the Premier League would be seriously harmed. "The away fan is disproportionately important. They create the noise, tribalism and the atmosphere, all part of this wonderful product that is the Premier League. Every fan is important but without the away fans you get a tepid atmosphere. The problem with this categorisation is for the away fan, if you follow Arsenal, a Chelsea or a Manchester City you'll get clobbered everywhere you go."
A survey into the price of football conducted last year found that the cost of the cheapest adult ticket in the Football League had risen by 11.7%, more than five times the rate of inflation. With travel and refreshment costs also rising, and the most expensive matchday programme costing £4, a large number of supporters feel that they are being priced out of watching their side.
Martin has followed Liverpool home and away for 12 years but is considering missing a match for the first time during that period due to the cost of a ticket at Arsenal. He says that per year, with a season ticket, it costs £2,000 in admission fees to watch Liverpool at home and on the road, and giving a conservative estimation believes he pays more than £1,000 in other costs throughout the campaign. "I don't think I'm going to buy a ticket for Arsenal. It's £62, the price is just unbelievable, more than double what it should be. This will be the first time in 12 seasons I've seen a price of a ticket and thought I'm not going to get one. Arsenal is not a £62 experience. You'd consider that as a price for an FA Cup final ticket."
However, the Premier League insisted that attendances are still high and that the quality of stadiums in the top division has greatly improved. "Ticket pricing is a matter for individual clubs, many of which work hard to fill their stadiums with offers at different points during a season that make top flight football accessible to large numbers of fans," a spokesman said. "The quality and safety of stadia is as a result of extensive and continued investment from the clubs. Fans clearly enjoy the environment in which they watch Premier League matches and the football on offer with occupancy rates at grounds tracking at 95% for this season and having been 90%+ for the last 15 seasons in a row."



Chelsea wage bill falls below City


Chelsea have been overtaken by Manchester City as the biggest payers in the Premier League, the Stamford Bridge club's accounts have confirmed.
The overall wages paid out by Chelsea in the year ending June 2012 actually fell by £18million to £171million - compared to Manchester City who saw their wages break through the £200million barrier.
Chelsea announced last year they had made a profit of £1.4million - the first time they had finished in the black in the Roman Abramovich era. The full accounts lodged with Companies House reveal that was aided by a one-off £18.4million boost from the cancellation of shares owned by BSkyB.
The accounts also reveal that, aided by some one-off items, Chelsea also achieved a wage bill reduction for the first time since Abramovich took over in July 2003. It reflects a big effort by the club to trim costs in their bid to comply with UEFA's financial fair play rules.
The numbers of playing and coaching staff dropped by 89 in 2011 to 69 in 2012, the accounts reveal.
Chelsea's wage bill is still ahead of Manchester United's £160million total by £11million, and removing all the exceptional items the overall trend is still slightly up - but only slightly.
The exceptional items in 2011 included a one-off £6.4million payment to the taxman as part of a deal on image rights, and money paid to former manager Carlo Ancelotti and his coaching team.
Those payments stopped after Ancelotti was hired by Paris St Germain and led to a credit of £4.7million into Chelsea's accounts from money they had set aside to cover those costs.
Alan Shaw, Chelsea's club secretary said in a statement published in the accounts: "The introduction of the UEFA financial fair play regulations from the 2012/13 season provides a significant challenge.
"The football club needs to balance success on the field together with financial imperatives of this new regime. The results recorded in this financial year put us in a good position to meet the assessment criteria for the initial periods"
MORE BOLLOX LATER