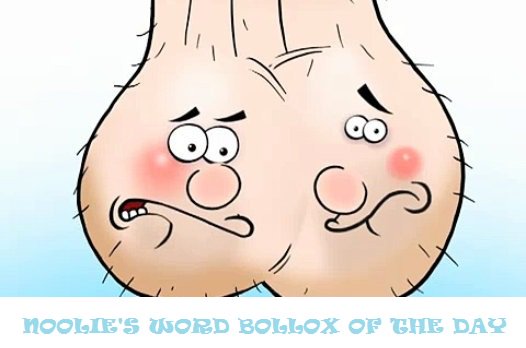 ©
MCF.net members should always try to use Mr Nools daily 'word bollox' in one of their posts that day
SESQUIPEDALIAN


sɛskwɪpɪˈdeɪlɪən
adjective
(of a word) having many syllables or (of a piece of writing) using many long words

"

Johnny Crossan and Mikhail Chigorin are the forum's uncrowned kings of sesquipedalian posts

."
ROUND-UP OF BOLLOX
Sunday's trip to Anfield and Manchester City's plethora of attacking talent rank highly on Friday morning's media agenda.
The praise for the Blues' talent in the final third comes from former boss Roberto Mancini, while young Joe Gomez offers up the pre-match chatter from the Liverpool camp.
We'll start with the former, and the man who guided City to a first league title for 44 years has revealed his admiration for the squad Pep Guardiola has assembled.
The Mirror have Mancini's quotes, who said: "The frontier in football is this: the search for even more attacking football. The City of Guardiola do this.
"He has at least six attacking players to rotate up front which makes them deadly. Even more than Barcelona."
Meanwhile, Liverpool defender Gomez is eagerly anticipating City's arrival on Merseyside and feels his side are more than capable of testing the table-topping Blues.
Speaking to The Mirror, he said: "They are doing massive things this season and with their run of unbeaten games it shows how good they are but, especially with them coming to Anfield, I don't feel as if anyone is superior to us when they come here.
"It will be a battle of course because they are a top side and we feel we are too. Obviously it will be a good game but we have confidence in ourselves that we can do it."
We conclude today's Media Watch with the ongoing rumours regarding Alexis Sanchez' future, with The Guardian suggesting that Guardiola is central to the Chilean's thoughts.
Miguel Delaney reports: "The player has already turned down an offer of higher wages from Paris Saint-Germain, because of his desire to work with Guardiola.
"The Catalan coach's influence is seen as key, even though United's offer may force City to pay that bit more to clinch the deal."
Agent of Ivory Coast midfielder meets Manchester City over possible January transfer
Manchester City held a meeting with the agent of Nice and Ivory Coast midfielder Jean Michaël Seri in Manchester last week, a report in today's Le Parisien claims.
Seri has been one of a number of midfielders linked with a move to City lately, as Pep Guardiola looks for a long-term successor for Fernandinho, but in the more immediate future someone to replace Yaya Touré in the summer.
Touré's compatriot Seri, 26, is one of Ligue 1's most highly-rated midfielders and almost joined Barcelona last summer, only for a proposed deal to collapse.
Paris Saint-Germain are showing interest, but Manchester City are also on the move and exploring the idea of a deal for pass specialist Seri, who has an incredible 91.1% pass accuracy rate across Ligue 1 and the Europa League this season.
French newspaper Le Parisien states that Pep Guardiola wants to beef up his bench, with City remaining in all four competitions, and mandated an associated of his – presumably an employee of the club – to meet with Seri's agent in Manchester last week.
It remains to be seen if the Premier League side will make an offer for Seri this month, leave it until the summer market, or even instead pursue other targets, but it is clear that Seri is one of the options on the table.
Manchester City starlet Buckley-Ricketts set for Oxford loan
Manchester City youngster Isaac Buckley-Ricketts is set to join Oxford United on loan, HITC Sport understands.
Buckley-Ricketts spent the first half of this season on loan at Dutch club FC Twente, but his season-long loan deal was cancelled and he was recalled earlier this month as he has not played as much as City chiefs would have liked.
The 19-year-old made only six appearances in Eredivisie during his spell at Twente and none of those were starts for Buckley-Ricketts.
City were keen to send Buckley-Ricketts out on loan for the second half of this season so that he could get regular first-team action under his belt to help his development.
A number of clubs have expressed an interest in the England Under-20 international but League One Oxford have won the race for his signature.
Buckley-Ricketts is highly-regarded at City having joined the club at the age of 13 and worked his way up the ranks.
The skilful attacker was a member of the England Under-19s squad that won last summer's European Championships for the first time in their history.
Buckley-Ricketts, who is under contract at City until 2019, has yet to make his first-team debut for the club, but City's hierarchy have high hopes for the teenager in the future.
Alexis Sanchez: Manchester United ready to trump City offer – but Chilean still has heart set on reunion with Pep Guardiola
Sanchez is desperate to leave Arsenal and join up with his former manager at Barcelona, Guardiola, but City are so far offering only £20m
Manchester United would be willing to trump Manchester City in both fee and wages for Arsenal's Alexis Sanchez, and even offer Henrikh Mkhitaryan, if they get any signal that the Chilean would move to Old Trafford.
While United are not yet actively attempting to hijack the deal, as they are well aware of Sanchez's desire to work with Pep Guardiola, they are fully prepared to jump on any opportunity or take advantage of any hiccup.
Sanchez is desperate to leave Arsenal and join up with his former manager at Barcelona, Guardiola, in this window, but City are so far offering only £20m, since they could get him on a free in the summer.
United would be willing to go to £25m and offer Mkhitaryan, who has never really flourished under Jose Mourinho. That might be more amenable to Arsenal, but the bigger challenge remains convincing Sanchez. He still has his heart set on City.
Some close to the situation feel that the idea of Sanchez moving to United should not be completely ruled out, but that it would take something "extraordinary".
The player has already turned down an offer of higher wages from Paris Saint-Germain, because of his desire to work with Guardiola. The Catalan coach's influence is seen as key, even though United's offer may force City to pay that bit more to clinch the deal
GOLDEN BOLLOX 12-1-2009


Zenit St Petersburg forward Andrei Arshavin will sign for Arsenal in the January transfer window, despite the Russian club turning down a £10m bid. (The Sun)

Wigan striker Emile Heskey has agreed a pre-contract deal to join former club Liverpool as a free agent in the summer. (Daily Mail)

Manchester City are closing in on a £12m deal to sign West Ham striker Craig Bellamy. (Independent)

Portsmouth will offer Manchester City £6m for striker Benjani, who they sold to the Eastlands club, and midfielder Michael Johnson. (The Sun)

Portsmouth manager Tony Adams could also offer Newcastle midfielder Joey Barton a chance to get his career back on track by taking him to Fratton Park. (Daily Star)

Portsmouth are also interested in signing Real Madrid forward Javier Saviola in a bid to fill the gap left by the departure of Jermain Defoe. (Daily Mirror)

But the latest player to be heading out of Portsmouth could be defender Herman Hreidarsson, with Reading thought to be his preferred destination. (Various)

Sunderland striker Kenwyne Jones is a target for Aston Villa but manager Martin O'Neill will have to pay £12m for the Trinidad and Tobago. (Daily Mirror)

Newcastle are giving a trial to Danish winger Peter Lovenkrands - the former Rangers man is a free agent after his release by Schalke. (The Sun)

The Magpies are also interested in taking Manchester City's Brazilian striker Jo on loan until the end of the season at St James' Park. (Daily Mail)

Tottenham midfielder Jermaine Jenas could be on his way out of White Hart Lane after he was stripped of his role as vice-captain by manager Harry Redknapp. (Daily Mirror)

Redknapp has received an offer for goalkeeper Heurelho Gomes but has rejected it as he wants to keep the goalkeeper in light of his improved form. (Independent)

Everton and Fulham are checking on £2m-rated Norway winger Trond Olsen, who plays for Bodo Glimt. (Daily Mail)

Benfica defender Marco Zoro joined up with Blackburn on Sunday to start a trial with the Ewood Park outfit. (Various)

Manchester City boss Mark Hughes wants to sign Chelsea's second-choice goalkeeper Carlo Cudicini for £3m. (Various)

Birmingham manager Alex McLeish has lined up a £1m bid for Doncaster defender Matthew Mills. (Daily Mirror)

Stoke are setting a deadline of Monday for striker James Beattie to complete his £3m move from Sheffield United. (Daily Mirror)

Fulham have entered the race to sign Watford midfielder John-Joe O'Toole, who has scored eight goals this season. (Times)
Liverpool face protest against Tibet water deal before Man City clash
A protest calling for Liverpool to cancel a sponsorship deal with Tibet Water Resources will be held before Sunday's visit of Premier League leaders Manchester City.
As part of a campaign led by Tibet groups and international consumer group SumOfUs a mobile billboard will be paraded through the streets en route to the game at Anfield.
It will display the message "Under Chinese rule, Tibetans are beaten and tortured for their beliefs. John W. Henry: Your deal with Tibet Water legitimises the torture of Tibetans. Liverpool FC: Do we think this is okay?"
Liverpool signed a deal last July for Tibet Water Resources to be their official regional water partner in China.
In October the Free Tibet group launched a campaign against the partnership, with a petition calling on Liverpool to scrap it receiving over 80,000 signatures, and protesters are using Sunday's high-profile Premier League encounter to reiterate their message.
Liverpool have not commented on this weekend's protest but a statement issued by Tibet Water Resources when the issue was first raised in October said: "As recently as 2016 The United Nations Development Programme (UNDP) released a report 'China National Human Development Report', which specifically recognises that our company has helped measurably improve Tibetans' livelihoods by providing more job opportunities, building local facilities, as well as supporting local education, medical care and poverty alleviation.
"As a Hong Kong-listed company we comply with all regulatory issues with periodic disclosure of our operating performance."
"It's not a hope, I'll be there" Man City left-back Benjamin Mendy delivers injury update
Benjamin Mendy continues his long and slow recovery from a season-shattering injury that saw him rupture the anterior cruciate ligament in his right knee in September.
The French international was Manchester City's most expensive buy of last summer, signed for an initial fee of £49.4million from AS Monaco, and he showed plenty of promise in his early matches before injury struck.
Since being sidelined, the 23-year-old has kept fans entertained on social media while posting regular videos and images of his road to recovery.
And speaking to the microphones of beIN SPORTS on Thursday, Mendy gave a progress report and sounded more than confident of returning before the season ends.
"I'm getting better, I'm in full rehabilitation," said Mendy, who was in London for an NBA match between the Philadelphia 76ers and Boston Celtics.
"I started running and working with the ball last week. Back by the end of May? It's not a hope, I'll be there."
Mendy is hoping to return in April and hopes to be fit and available to represent France at the 2018 World Cup, which runs from June 14 to July 15
RANDOM ARCHIVE BOLLOX
RE:City Complete Samaras Move!

by D.D. » Mon Jan 30, 2006 9:46 pm

Mark Garrett wrote:

Isn't it typical City, everything is going fine signing a striker nxt round of cup,10th in lge and then we have to shoot ourselves in the foot for whatver reason whether it be a player etc and cause problems for ourselves.

We haven't shot ourselves in the foot. Barton pulled the trigger.

Good news about Samaras at least.
Guardiola makes Barclays Manager of the Month history
Pep Guardiola has made history with a fourth Barclays Manager of the Month award in a row.
The Manchester City manager is the first to achieve the feat in the Premier League, adding to his September, October and November triumphs with the December award.
Guardiola's League leaders opened up a 14-point gap at the top with six wins and one draw in an unbeaten month.
The Spaniard topped a six-man shortlist also including Everton's Sam Allardyce, Chelsea's Antonio Conte, Roy Hodgson of Crystal Palace, Liverpool's Jurgen Klopp and Tottenham Hotspur manager Mauricio Pochettino.
The winner was selected by a combination of votes from a panel of experts and the public.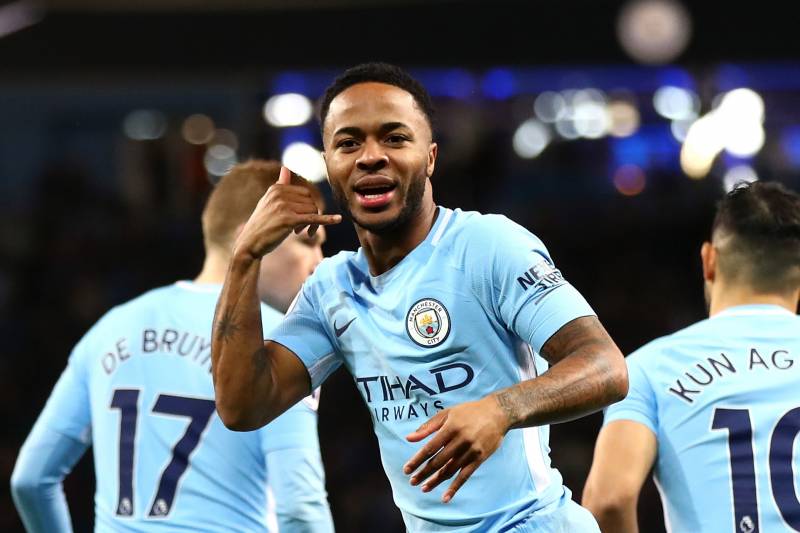 Raheem Sterling's Rise Could Lead to Real Madrid Transfer
Raheem Sterling has never had it so good.
He is at the top of the Premier League, Manchester City's leading goalscorer and is about to be offered staggering terms on a fresh contract as reward for his sensational form.
Suddenly, the haters have gone quiet. And the snake emojis from Liverpool fans have all but disappeared from his social media posts.
Sterling is proving exactly why he pressed for that controversial switch from Anfield to the Etihad Stadium in 2015.
It was a big decision. He knew people were accusing him of being a money-grubber, and he knew public perception was that he was an arrogant guy. But he retained focus, stayed tight with the same friends and family he had grown up with and made sure he would fulfil his potential.
Pep Guardiola's arrival as manager in 2016 helped push him to a new level—no doubt about that—but ahead of a return to Anfield on Sunday, Sterling is regarded as one of the hottest properties in Europe.
And sources are suggesting Real Madrid are monitoring him as a future target.
"Nothing is imminent, but Sterling is in Madrid's thoughts," a well-placed contact told B/R. "It's no wonder City are trying to secure his long-term future. He is in a very good moment."
It's Not About the Money
If we cast our minds back to April 2015, perhaps interest from the Santiago Bernabeu should come as no surprise. Los Blancos manager Zinedine Zidane, then in charge of Real Madrid Castilla, declared that Sterling was among the top young players on Madrid's radar, per the Guardian.
That was when he was at Liverpool. He has since come on leaps and bounds, and Zidane's crop is beginning to look in need of some modern flair.
Sterling is an ambitious, confident player and would back himself to succeed in La Liga. Whether he signs a new contract this season will not matter too much.
Despite the public perception, he isn't in this for the money. City are willing boost his pay to £250,000 per week, but sources close to the player insist he is not pushing for the rise. In fact, he would be willing to wait until the season is over before thinking about any new contract.
"Money is everywhere in top-level football, and I can't change that," Sterling told me in an interview last season.
When you spend time with him, you realise most of his public image is misplaced—and that winning things does mean more to him than his bank balance.
Following Pep's Vision
To leave City anytime soon would perhaps be an even bigger decision than the one to move on from Merseyside. They are undoubtedly one of Europe's elite sides, and Sterling knows the role Guardiola has played in expanding his limits.
Before arriving at Manchester City, Guardiola had Sterling in his sights as a player he could transform. He felt the England international was capable of becoming the team's game-changer.
Once he took over the reins, he made his intentions clear about how he could make Sterling a concrete part of City's plans.
A City source explained: "Pep told him that he should cut out the square passes, stop putting his foot on the ball and turning back. The manager's vision was that Raz would always take players on and had to make forward passes whenever he could. If that didn't happen, he would be on the bench."
Sterling spent Guardiola's first season in charge adapting to the coach's instructions and this season began perfectly putting all the different parts of his game into action.
He has become more forceful in the opposing half, he is more ruthless around the penalty box and he is the man who wins big games.
Sterling has 18 goals and seven assists from 29 matches this season, and among the goals are those late strikes he has made his speciality. Bournemouth, Southampton, Huddersfield Town, Feyenoord, Napoli, Shakhtar Donetsk and Everton have all felt the 23-year-old's force beyond the 84th minute this term.
The City source added: "It is no coincidence that he has become City's most decisive player this season. It is something that has been worked on for some time."
WAG OF THE DAY
Fowler, McManaman & a time when Man City took Liverpool's cast-offs
During the 2000s, Manchester City was where over-the-hill Liverpool legends would go to play badly and partake in sex scandals. Things have changed.
Fifteen years have passed since Robbie Fowler's January 2003 transfer from Leeds to Man City, a protracted saga that resulted in City chairman David Bernstein stepping down, aghast at what he saw as reckless spending by the club.
And Fowler, who joined for an initial £3million, rising to £6million, wasn't the only former Liverpool legend who ended up at City that decade.
Eight months after 'God' descended upon Maine Road, the striker was reunited with Steve McManaman, who arrived from Real Madrid hoping to rebuild an on-pitch understanding with his former team-mate.
Over the following few years, two more former Reds, David James and Dietmar Hamann, ended up in City colours. Though both did fine, it would be fair to say neither were marquee signings.
Today, things are different. When Liverpool host Manchester City this Sunday, Pep Guardiola's team won't contain any over-the-hill former Liverpool players at all. No Glen Johnson, no Lucas Leiva, just Raheem Sterling, one of the league's best performers and a player Liverpool really never wanted to lose.
It's a sign of just how much things have changed – for both clubs.
Looking back on that period of the early 2000s, it might seem as though Fowler and McManaman found a home at City only by virtue of a shared dislike of Manchester United – a kind of 'ABU' understanding, perhaps.
That almost certainly wasn't the case, of course, but with both players largely stinking out the shiny new City of Manchester Stadium between 2003 and 2005 (Fowler lasted six months longer), you'd be forgiven for wondering what did take the two Scousers to Manchester.
Massive wages? Sure, though Kevin Keegan seemed genuinely convinced the duo could make successes of themselves at City.
"First and foremost the thought of [Fowler] playing with Nicolas Anelka is a dream pairing for me," Keegan said in January 2003. "I like my forwards to be different and they are certainly different."
In August of that same year, new City chairman John Wardle said the club were showing "real ambition" by signing the 31-year-old McManaman…and Sunderland's Claudio Reyna.
Unfortunately, that confidence didn't translate into performances. Fowler rarely reached peak fitness, while McManaman was criticised for his poor attitude.
To make matters worse, the players embarrassed themselves and the club when the News of the World revealed how the pair had (together) attempted to seduce a woman on a drunken night out in Essex. The players, always more Spice Boys than model Citizens, reportedly spent £50,000 trying to block the story.
Fowler and McManaman might have been more successful at City had circumstances been different, but their situation always looked like a kind of compromise: here were a couple of players with strong connections to the North West, no longer welcome at Liverpool and obviously unfit for Everton or Man United. The solution was always City.
Changing times
That may partly explain why some ageing former Liverpool players moved to the blue side of Manchester in the 2000s, but there's a pretty obvious explanation why it won't happen again anytime soon.
Raheem Sterling, a Liverpool player between 2010 and 2015, is currently the top goalscorer for City, the Premier League's best team. In November, he scored late winners in three consecutive matches.
Needless to say, Sterling is now a better footballer than late-career Fowler, McManaman or Hamann were. And that's hardly surprising: a £49million signing should outperform a £6million one. But while comparing the performances of players 15 years apart may be relatively futile, looking at the changing relationship between Liverpool and City is not.
One wouldn't expect to see an ageing former Liverpool player in the City squad these days, what with the club's limitless finances and expanding trophy cabinet. But it's still surprising – and perhaps a telling indication of Liverpool's present distance from City – that the process of hand-me-downs has actually reversed in direction.
The evidence is there: just a season and a half ago, both Kolo Touré and Mario Balotelli were Liverpool players. Granted, the latter was on loan at Milan for the 2015-16 season, but these were players who, a few years prior, had both been surplus to requirements at City. Each player moved to Liverpool a less valuable commodity than in his City heyday.
James Milner, despite taking a mean penalty, could be lumped into that category too. Used sparingly throughout his City career, Milner effectively exchanged places with Sterling in 2015 – a switch that, based on recent performances, few Liverpool fans would say reflects well on the Merseyside club.
By contrast, Sterling is the only senior player in recent years to move in the other direction, from Liverpool to City, and he is a world away from Keegan's 2000s band of Scouse retirees. Moreover, City didn't even need an intermediary like Leeds or Real Madrid: Sterling was prised directly from Liverpool with cold hard cash.
It's not just Sterling's performances of late that will rile Liverpool fans; it's his status as a symbol of shifting powers along the M62.
Sterling's best years are ahead of him, not behind, and if City swoop again for Liverpool players, it will be for those of Sterling's calibre, not Fowler's.
OTHER BOLLOX
Manchester United have also made initial inquiries about two other forwards - Leicester's 30-year-old England international Jamie Vardy and West Ham's 29-year-old Mexican striker Javier Hernandez, who was at Old Trafford from 2010-2015. (Telegraph)
New MLS side Los Angeles FC are also interested in signing Hernandez. (Talksport)
Chelsea manager Antonio Conte is likely to leave the club at the end of the season. Juventus boss Massimiliano Allegri and former Barcelona coach Luis Enrique are the leading contenders to replace him. (Mail)
Manchester United and Chelsea are both interested in signing Brazilian playmaker Arthur Melo, 21, from Gremio. (Star)
Liverpool are in talks with Leicester and Algeria winger Riyad Mahrez, but the 26-year-old would prefer to sign for Arsenal. (Express)
Liverpool are in official contact with RB Leipzig as they attempt to bring forward Naby Keïta's arrival as Philippe Coutinho's replacement. A deal has already been agreed for the 22-year-old midfielder to join in July. (Times)
Liverpool are willing to sell their 28-year-old striker Daniel Sturridge, but they will demand £30m for the England international. (Liverpool Echo)
However, no club in the Premier League is prepared to meet Sturridge's valuation, and his £150,000-a-week wages are another obstacle. (Mail)
Italian Carlo Ancelotti is the preferred candidate to take over from Arsene Wenger as Arsenal boss at the end of the season. The former Chelsea, Real Madrid,
Bayern Munich and Paris St-Germain manager has agreed a four-year deal worth 40 million euros (£35.5m). (Corriere dello Sport - in Italian)
Everton are set to make a £20m bid for Arsenal's 28-year-old England forward Theo Walcott. (Telegraph)
Espanyol are not aware of any interest from Stoke City in their Spanish manager Quique Sanchez Flores. (Marca - in Spanish)
Crystal Palace are targeting two new strikers. They have agreed a £12m fee for West Ham's 28-year-old Senegalese striker Diafra Sakho and will bid £13m for
Everton's 27-year-old Senegalese forward Oumar Niasse. (Evening Standard)
Claude Puel has confirmed striker Kelechi Iheanacho will not be leaving Leicester City in the January transfer window. The Foxes manager has urged the 20-year-old to improve in all areas. (Leicester Mercury)
West Ham have been dealt a blow by Swansea boss Carlos Carvalhal who has stressed he is determined to keep defender Alfie Mawson, 23, suggesting the club would only consider selling him if they received an offer in the region of £50m. (Star)
Manchester United will match Liverpool's interest in 19-year-old United States and Borussia Dortmund midfielder Christian Pulisic if their Premier League rivals make a bid. (Independent)
Manchester United are considering making a bid for Shakhtar Donetsk's Brazilian midfielder Fred, 24, who is also a target for Manchester City. (Record)
Everton are considering recalling their 21-year-old England U21 left-back Brendan Galloway from his loan at Sunderland. (Liverpool Echo)
Liverpool and Tottenham want to sign Norwich's England U21 attacking midfielder James Maddison. (Mirror)
Wolves are also interested in signing the 21-year-old from their Championship rivals. (Express and Star)
Inter Milan have made a loan offer for Barcelona and Brazil midfielder Rafinha, 24, with an option to buy him for £17.7m. (Sky Sport Italia - in Italian)
Former Chelsea midfielder Ramires hopes to join Inter Milan this month. The 30-year-old Brazilian plays in China for Jiangsu Suning. (Sky Sport Italia)
Nottingham Forest's new manager Aitor Karanka wants to sign Chelsea's Belgian forward Charly Musonda, 21, on loan. (Telegraph)
Two Premier League clubs want to sign Changchun Yatai, Nigerian striker Odion Ighalo and the 28-year-old former Watford player says he is open to a Premier League return. (Sky Sports)
Manager Rafa Benitez is becoming increasingly frustrated at Newcastle United's inaction in the transfer window. (Shields Gazette)
Newcastle are set to open talks with 17-year-old Young Boys striker Yannick Toure, who plays for Switzerland Under-17s, in the next 24 hours. (Mail)
A second Middle East investor is looking to make an offer for Newcastle United. (Mail)
Southampton manager Mauricio Pellegrino wants permanent January deals rather than loan signings. (Daily Echo)
West Ham are ready to listen to offers of £17m for Mexico striker Javier Hernandez, 29, and they could replace him with Krasnodar forward Fyodor Smolov. The 27-year-old Russia captain is said to be interested in a move to the club. (Mirror)
Manchester United would be willing to let Henrikh Mkhitaryan, 28, return to Borussia Dortmund this month if a deal can be agreed that suits all parties. The Armenian playmaker's current wages are thought to be a potential stumbling block. (Independent)
Manchester United manager Jose Mourinho has asked 18-year-old Ajax striker Justin Kluivert, son of Netherlands legend Patrick, to stay with the Dutch club this month as he hopes to bring him to England in the summer. (Sport - in Spanish)
Liverpool plan to offer Brazilian attacker Roberto Firmino, 26, a contract that would see him spend the rest of his career at the club. (Telegraph)
Manchester City ace Leroy Sane can do anything with his career, says team-mate Ilkay Gundogan: 'He's very good'
Leroy Sane has provided nine assists and scored six Premier League goals
He has played a key role, featuring in 20 matches, as City have gone unbeaten
Ilkay Gundogan hailed talent but suggested aspects of his game he can improve
Leroy Sane can achieve absolutely anything, according to his Manchester City team-mate Ilkay Gundogan.
The 22-year-old German has played a key role for runaway Premier League leaders City this campaign. He has already provided nine assists and scored six goals in the top flight.
Compatriot Gundogan, who has been in good form in recent weeks himself, is convinced Sane can get even better.
'He's very good. I don't think he's at his best yet, which is a good thing. How he's been playing now is interesting, assists and scoring goals,' he said, as reported by FourFourTwo.
'He's really important for us, always doing the runs, so quick, so much pace. You can pass to him and be quite sure he's going to reach the ball.
'If he's focused on doing the simple things as perfectly as possible, everything is reachable for him.'
Sane has already featured 20 times in the league, helping his side open up a 15-point gap to second-placed Manchester United.
But despite his role in a 22-game unbeaten run, Gundogan believes his younger colleague highlighted aspects of his game that can still improve.
Gundogan added: 'His first touch is always something he can improve. How he keeps the ball from the opponent, with his back to the opponent, showing stability, being strong in one-on-ones.'
City take on Liverpool in the Premier League on Sunday afternoon.
Alexis Sanchez: Man City unsure if Man Utd bid is mischievous or genuine
MANCHESTER CITY are unaware if Manchester United's late pursuit of Alexis Sanchez is a genuine attempt to sign him.
Alexis Sanchez is set to leave Arsenal, with Man City and Man Utd vying for his signature
Arsenal have received a £25m bid from the Red Devils, which has shocked City.
Pep Guardiola wants to reunite with Sanchez this month in the wake of Gabriel Jesus' knee injury.
And it appeared the 29-year-old's decision was set that he would move to the Etihad.
City, though, are yet to reach an agreement over a fee with Arsenal, having tabled £20m.
The Gunners are holding out for at least £30m, and United have complicated matters.
According to Goal, City are unsure at this stage if Jose Mourinho's approach is merely mischief making or a serious attempt to seal a last minute swoop.
How Manchester United's starting XI could look with Alexis Sanchez
Either way, it has put his proposed switch to City in some jeopardy.
If United are intent on rivalling their neighbours for Sanchez, they are able to offer a greater financial package to the player and Arsenal.
Starsport understands Mourinho would be willing to hand over centre-half Chris Smalling too as part of a potential deal.
Henrikh Mkhitaryan is another who has been linked with a swap for Sanchez, with Arsenal understood to want Anthony Martial.
Even if United's move fails to materialise, it has raised the price of Sanchez and City are unwilling to meet Arsenal's valuation as things stand.
Real Madrid and PSG are also monitoring developments, while Liverpool were claimed to have made contact with Arsenal too, suggesting Sanchez's future is far from sorted.
The transfer window shuts in less than three weeks, and Arsene Wenger will lose the Chilean for free in the summer if he is not sold this month.