THE BOLLOX
Kevin De Bruyne has been voted the Etihad Player of the Month for January
.
The Belgian polled more than 60% of the public vote after another stunning month for the Blues.
Sergio Aguero finished runner-up with Leroy Sane third.
It's De Bruyne's third Etihad award of the season, with Raheem Sterling winning two and Nicolas Otamendi picking up the prize last month.
De Bruyne has now won the Etihad Player of the Month on nine occasions in the past three seasons - twice last year and four times in his first campaign.
ROUND UP
Ahead of the Champions League last 16 tie, the newspapers carry reports from the opposition, while there are also rumours Manchester City are pursuing a highly-rated German teenager.
We'll start with tonight's test at St Jakob-Park and Basel manager Raphael Wicky's assertation that that the Blues are the complete team.
ESPN have the story, with the Swiss coach saying: "I think the team has, basically, no weaknesses. They show that every three days in all the competitions they participate in.
"We don't need to talk about the quality of the players or the coach - you can see his way of football, his philosophy. We saw it at Barcelona and Bayern and we see it now at City.''
Meanwhile, there's been much talk amongst the media as to whether the Blues' domestic form can propel them into the latter stages of the Champions League this season.
Richard Fay at the Manchester Evening News is the latest to discuss this, suggesting the first game of the knockout stages will give an indication of City's level in Europe.
He writes: "While the Premier League title race has now turned into a gentle stroll, the Blues still need to prove themselves on the European stage.
"It's easy enough to say City are the best team in Europe, but it is another challenge for them to go out and prove it.
"To do so City will be hoping to overcome a couple of hurdles tonight.
"The Blues have only won one of their six away games in the Champions League knockout stages - a 3-1 win against Dynamo Kiev in February 2016."
To transfer rumours now and Josha Vagnoman is a youngster on the City radar, according to the Daily Star.
Though Callum Vurley claims Arsenal have also joined the race for the teen.
Writes Vurley: "The Gunners join Chelsea, Manchester City and Bayern Munich for the 17-year-old's signature.
"The versatile defender, who can play both left-back and right-back, starred for Germany in the Under-17 World Cup last year.
"Vagnoman trained with Hamburg's first-team squad last week and the Bundesliga outfit wanted to include him in the clash versus Borussia Dortmund.
"However, until the wonderkid has signed a professional contract, he cannot play for the first-team."
Tottenham star Harry Kane tells Real Madrid he has Manchester City transfer offer
TOTTENHAM star Harry Kane has reportedly told Real Madrid he has an offer to join Manchester City at the end of the season.
Express Sport understands Real Madrid are determined to sign Kane in the summer with the Tottenham star currently in fine fettle.
The England international has already hit a staggering 23 Premier League goals to sit above the likes of Mohamed Salah and Sergio Aguero in the race for the golden boot.
Real want the Tottenham striker as a replacement for Karim Benzema who may be shown the door, having struck just six times across all competitions.
But Spanish outlet Diario Gol say Kane has told Real that he also has an offer from Pep Guardiola's Manchester City.
City currently sit 16 points clear at the top of the Premier League table.
But Guardiola's side are determined to strengthen when the transfer window reopens.
On their list is another striker despite having Aguero and Gabriel Jesus at their disposal.
City missed out on Alexis Sanchez to Manchester United last month and Kane has reportedly been earmarked as an alternative.
Guardiola feels that, because he has already proven himself in the Premier League, he represents a low-risk signing.
And Diario Gol say City are willing to pay even more than Real to prise the player away from Tottenham.
Kane is said to be weighing up his options ahead of the summer.
But the England striker has reportedly taken kindly to City's approach.
Any transfer, however, is likely to smash the British transfer record currently held by Manchester United's Paul Pogba.
Tottenham are set to demand at least £200million to let Kane go.
And whether City, or Real, decide to pay that remains to be seen. (Express)
Manchester United ready to move for Tottenham Hotspur ace Toby Alderweireld
Manchester United are closely monitoring Toby Alderweireld's situation as the defender continues his contract stand-off with Tottenham Hotspur. The Belgium international's current deal expires in 18 months, although it does include a one-year extension that can be triggered in 2019, but the 28-year-old has delayed putting pen to paper over fresh terms. Manchester City and Chelsea are both keen to sign the former Southampton centre-back, should he decide to move on, and Jose Mourinho is now contemplating a deal for him, according to the Manchester Evening News. Though Mourinho has spent big on centre-halves Eric Bailly and Victor Lindelof during his short spell at Old Trafford, his defence is still a cause for concern. And he believes Alderweireld would be a fine addition. Mourinho has failed with previous moves for Tottenham stars, with Danny Rose and Eric Dier both former targets, however, the short amount of time left on Alderweireld's contract may force Spurs' hand. Should United not complete a deal this summer, Alderweireld has a £25million release clause that comes into effect in the summer of 2019, which would be seen as a bargain move for a player of his stature in the current market. (MuETRO)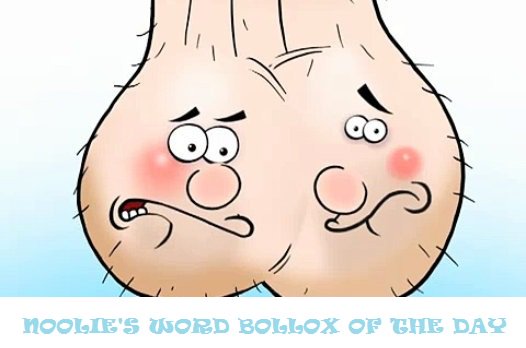 ©
MCF.net members should always endeavour to obsequiously use Mr Nools daily 'word bollox' in one of their posts that day


VIRAGINITY


vī'ră-jin'i-tē
noun
A rarely used term for the presence of pronounced masculine psychological qualities in a woman.

"

Despite the constant diving and the handbags antics, Roberto Firmino has lately shown some signs of viraginity

."
Man City surprise: Ederson's shock contract offer
According to the Sun on this morning, Manchester City are gearing up to lock Ederson down to a new contract.
That's something of a surprise as the Brazilian number two only joined Man City seven months ago from Benfica.
Many questioned whether Man City's £34 million investment in Ederson was smart business. But nowadays it's easy to argue that Pep Guardiola picked up a bargain when the South American signed.
Only Man United (19) have conceded less than Man City (20) this season.
Ederson has kept 12 clean sheets in his first season in the Premier League. While he's challenged the stereotype of what a goalie does in a game with his fabulous array of passes.
The Sun are sketchy on all the details of a possible new deal for Ederson. (
ie. Made it all up
)
The tabloid have no idea when the deal is coming, how long it will survive for, or any of the financials associated with the agreement. Instead readers are told:
Etihad chiefs want to reward him with fresh terms, upping his lowly £70,000-a-week wages.
He is contracted until 2022, but Guardiola believes he can be City's number one for nearly the next decade.
Sane returns to City matchday squad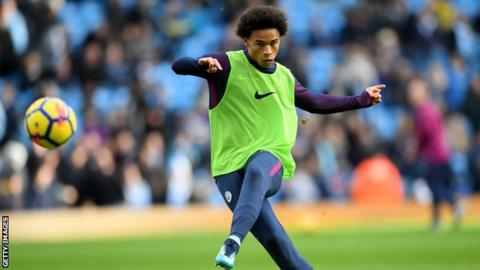 Manchester City's Leroy Sane could make a surprise return for the first leg of Tuesday's Champions League last-16 tie away to Swiss side Basel.
Germany winger Sane had initially been ruled out for six weeks with an ankle ligament injury sustained in City's FA Cup win over Cardiff on 28 January.
But City manager Pep Guardiola said the 22-year-old is back ahead of schedule.
"He's not in perfect condition but he is with us. The physios did a good job," Guardiola said.
"He wants to help us. I'm surprised. He has worked a lot, but I didn't expect with a young guy how professional he was."
Spain playmaker David Silva and left-back Fabian Delph are also back in contention for the Premier League leaders after overcoming respective hip and knee problems.
Guardiola has a doubt over record signing Aymeric Laporte after the French centre-back did not take a full part in training ahead of the tie at St Jakob-Park,
City defender Benjamin Mendy and striker Gabriel Jesus are both long-term absentees with knee injuries.
Read more: British teams ready for European return - but how will they do?
City captain Vincent Kompany says his team-mates enter the knockout stage of the Champions League in a confident frame of mind.
"If there is a year, a time, a moment when the club is ready to feel at home in the competition then it's now," Kompany said.
"I'm not going to say it's a matter of time because some clubs never win it.
"But, if every year we can go in with this kind of confidence, then if not this year, or next year, eventually we'll get there. I'm sure of it."
Basel coach Raphael Wicky, whose side are second in the Swiss Super League, acknowledged City are an "unbelievably strong" team but believes his side are still capable of an upset.
"We need a perfect game, we must show lots of courage and the fans have to be behind us. Everything must come together," he said.
"We must have a perfect evening to pull off a surprise. But we believe we can do it."
Basel will check on the fitness of defender Eder Balanta (thigh) and midfielder Luca Zuffi (foot) but goalkeeper Germano Vailati (shoulder) is out.
Match facts
This will be the first competitive meeting between Basel and Manchester City.
Basel have won four of their last five home games against English clubs in the Champions League (L1).
Manchester City have won only one of their six away games in the Champions League knockout stages (D1 L4).
City have made it past the last-16 stage only once in 2015-16 when they reached the semi-finals and were knocked out by Real Madrid.
Basel striker Dimitri Oberlin has scored four goals in his last five Champions League games.
Raheem Sterling has scored four goals in five Champions League appearances this season.
"We will get old together" – Man City star celebrates 5-1
Manchester City star playmaker Ilkay Gundogan celebrated the weekend victory over Leicester City with this childhood friends.
The Citizens recorded a comfortable 5-1 win over the Foxes on Saturday to extend their lead at the top of the Premier League table to 16 points.
City could even end up winning the league in April when they face Manchester United.
Gundogan posted a photo alongside his friends to social media and included the following caption, "We grew up together and we will get old together.
"Thanks to my fantastic childhood friends for another memorable weekend!"
RANDOM ARCHIVE BOLLOX
Re: Favourte City SIde of last 10 Years

.

by Dev Alahan » Mon Aug 06, 2007 8:33 pm

King Kev wrote:

Dev Alahan wrote:
Not best players but your favourte and make a team from it.

E.g
GK Weaver
LB Pearce
RB Richards
Cb Dunne
Cb Morrison
CM Horlock
CM Benarbia
LW Tiatto
RW SWP
Strikers Goat, 'Chope.

Can't believe you missed out Negouai!

Rule One of This thread: Dont comment on other peoples unless you have produced your own. So button it.
Why Laporte missed Man City training ahead of Basel
The reason behind Aymeric Laporte's absence from Manchester City training earlier today has been revealed this evening, ahead of the Citizens' clash with Basel.
The two sides are set to go head to head in the first-leg of their Champions League last-16 tie tomorrow night at St. Jakob-Park, with City having had a number of injury concerns ahead of the release of their travelling squad earlier today.
All of Leroy Sane, David Silva, Fabian Delph and Aymeric Laporte were viewed as doubts do to be named in the 20-man panel of the Premier League leaders, though an official announcement has since seen all 4 included.
The possible absence of Laporte came out of the blue this morning, when it was confirmed that City's big-money January signing had missed training with the rest of the Sky Blues' squad.
However, as confirmed by reliable journalist Jose Alvarez Haya this evening, Laporte's absence this morning was due to illness rather than injury, with the Spanish stopper set to be available for selection from the start tomorrow night:
'It's now' - Kompany says time is here for City to go all the way in Champions League
MANCHESTER CITY CAPTAIN Vincent Kompany has challenged his team-mates to break Europe's established order and challenge for Champions League glory this season.
The runaway Premier League leaders turn their attention back towards Europe's top competition with a trip to Basel on Tuesday.
Kompany has already won every domestic honour available as City's long-serving captain but continental success has proved elusive.
This is the club's seventh Champions League campaign and they have only progressed beyond the last 16 once – losing a semi-final to eventual winners Real Madrid in 2016 – but the dominant nature of their performances under Pep Guardiola this season has many tipping City for glory.
"We lacked experience for sure," the 31-year-old centre-back said, reflecting upon City's early years in the Champions League at a pre-match news conference. "We've been caught out on occasions we shouldn't have.
"But things have changed. If there is a year, a moment when the club is ready to feel at home then it's now.
"I'm not going to say it's a matter of time, as some clubs never win it, but if every year we can go with this kind of confidence then if not this year or next year, eventually we'll get there. I'm sure of it.
"It's one thing for us to make that statement but [another thing] for us to go out and do it. In previous years we've felt how difficult it is.
"We are trying to break into a well-established order – Barcelona, Bayern, Real Madrid – any team who has tried it has failed.
"But first it's Basel, then getting to the stage where we can measure ourselves against these teams and feeling like we can beat them."
City are heavy favourites heading into the tie but will be duly wary of a Basel side who beat their rivals Manchester United during the group stage and have enjoyed regular success against English sides at St Jakob-Park.
Basel boss Raphael Wicky has never been introduced to Guardiola but did travel to Bayern Munich to observe first-team training sessions during his opposite number's time in Germany.
Wicky suggested his team face a tougher ask compared to when they took on Jose Mourinho's men earlier this season.
"They basically have no weaknesses," he told reporters. "Manchester City can change their game, they're flexible and can react to what their opponents do.
"They have quality, and their coach has shown his quality with Barcelona and Bayern too. They're an unbelievably strong team.
"We always try to prepare a plan, and we have one for tomorrow. Everything has to go perfectly for us in every single aspect.
"I don't think we'll be surprised by Manchester City tomorrow. Everyone knows how they play, and they'll have a lot of possession. They are incredibly quick in transitions.
"We have to be realistic, we're not going to have 50 or 60 per cent possession. We must be incredibly solid, very compact, very focused in every second of the game.
"When we have the ball, we have to have the courage to use it."
WAG OF THE DAY
OTHER BOLLOX
Real Madrid forward Gareth Bale's agent says the Wales international "loves" the club and "doesn't want to leave" amid claims Manchester United will try to sign the 28-year-old in the summer. (Tuttosport, via Manchester Evening News)
Tottenham striker Harry Kane, 24, is playing at the same level as Lionel Messi, Cristiano Ronaldo and Neymar, says Juventus defender Giorgio Chiellini, whose side face Spurs in the Champions League on Tuesday. (Sun)
Manchester United manager Jose Mourinho is planning to revamp his defence in the summer, with England centre-backs Chris Smalling, 28, and Phil Jones, 25, set to be sold. (Mirror)
Arsenal and Liverpool are interested in signing Schalke attacking midfielder Max Mayer, 22, in the summer. The Germany international, who is out of contract at the end of the season, is also wanted by Bayern Munich and AC Milan. (Star)
Manchester United's hopes of signing Chile midfielder Arturo Vidal from Bayern Munich are slim, with the 30-year-old committed to the German club. (Sport1, via Mirror)
Liverpool manager Jurgen Klopp has cast further doubt on Simon Mignolet's future at Anfield by suggesting the 29-year-old Belgium goalkeeper will not be selected for their Champions League match against Porto on Wednesday. (Guardian)
Borussia Dortmund will try to sign Chelsea's Belgian striker Michy Batshuayi, 24, on a permanent basis in the summer, though there is no option to buy in their loan arrangement. (Evening Standard)
Former Arsenal striker Ian Wright has written off the Gunners' hopes of finishing in the top four of the Premier League. (Sun)
Aston Villa defender John Terry, 37, will make a decision on his future at the end of the season. (Telegraph)
Paris St-Germain striker Neymar, 26, has had the Champions League trophy tattooed on to his leg. (Mail)
Newcastle have an option to sign on-loan Slovakia goalkeeper Martin Dubravka, 29, from Sparta Prague for less than £4m in the summer. (Newcastle Chronicle)
Leeds United will revive their bid to sign Capri's 25-year-old Nigerian striker Jerry Mbakogu at the end of the season. (Mail)
Manchester United are missing out on more than £26m a season in potential revenue for Old Trafford naming rights, according to finance advisors Duff & Phelps. (Sky Sports)
Juventus and Bosnia midfielder Miralem Pjanic, 27, has revealed he turned down opportunities to join Arsenal and Tottenham in the past. (Telegraph)
Relations between Tottenham defender Toby Alderweireld and manager Mauricio Pochettino are strained after the 28-year-old Belgian was not included in
Spurs' squad for their Champions League trip to Juventus. (London Evening Standard)
Former Arsenal academy director Liam Brady said the club rejected Tottenham striker Harry Kane as a youngster because he was "chubby and not athletic". (Corriere della Sera - in Italian)
Everton manager Sam Allardyce will only give £27m Turkish striker Cenk Tosun more game time when the club have secured their Premier League safety. (Liverpool Echo)
More replica shirts have been sold with the name of Manchester United striker Alexis Sanchez on than any other player since the start of 2018, according to sales recorded by retailer Sports Direct. Sanchez, 29, moved from Arsenal in January. (Manchester Evening News)
Former Barcelona boss Luis Enrique has been approached by intermediaries of Chelsea and Paris St-Germain about taking over as manager. (Sky Sports)
West Ham manager David Moyes has denied suggestions he will leave the club at the end of the season. (Talksport)
Former West Brom first-team coach Ben Garner has declared an interest in the vacant Barnsley managerial job. (Birmingham Mail)
Newcastle captain Jamaal Lascelles has accused Manchester United's players of "going missing" during their 1-0 defeat at St James' Park on Sunday. (Times - subscription required)
Southampton's players are to blame for the club's poor form and not manager Mauricio Pellegrino, according to midfielder Oriol Romeu. (Telegraph)
Barcelona playmaker Philippe Coutinho could make a swift return to Anfield with Liverpool in advanced talks with the football associations of Brazil and Croatia about holding a friendly at the ground in June before the World Cup. (Liverpool Echo)
Stoke owner Peter Coates has told manager Paul Lambert the club's players are good enough to keep the Potters in the Premier League. (Stoke Sentinel)
Without doubt the rarest shirt Manchester City have ever worn Bollox
The late 80s, early 90s was a golden era for Manchester City shirts made by Umbro but by far and away the rarest is this 1989 Manchester City 3rd shirt that was only worn once. Andy from MCFC_shirts managed to get his hands on it so we asked him about it.
What is the shirt?
It's a match issued 1989 Manchester City yellow 3rd shirt.
Why is it so special?
It was worn once away at Arsenal in 1989 in a 4-0 defeat. It's seen as the Holy Grail to Manchester City collectors as it was never clear where they ended up after the game.
I heard stories about Peter Swailes ordering them to be destroyed because he was outraged at the colour, or they were given to a local school.
When i tried to contact the school it was no longer there. There are also a lot of 40 something year old blokes who remember wearing it for their five-a-side kit which Manchester City loaned them.

Watch on
youtube.com
How did you get your hands on it?
I was contacted privately by Manchester City fan who had been given the shirt and shorts from the first team coach driver! It was totally out of the blue and a deal was quickly agreed and I was delighted to add it.
How many City shirts do you have in your collection?
I collect Manchester City and England match worn shirts and combined I have around 100 shirts. I'm always looking to add anything match worn pre 2000 to my collection.
UEFA instructs referees to do more to protect players
UEFA has told referees to protect players better by clamping down on serious foul play in European club competitions.
With the Champions League and Europa League set to resume this week, UEFA's chief refereeing officer Pierluigi Collina has asked officials to take firm action against players who commit reckless challenges.
The guidance comes less than a fortnight after Manchester City manager Pep Guardiola asked English referees to look after the game's "artists" by dealing with dangerous tackles more harshly.
In a statement, Collina said: "We need to have players playing, so they must be protected on the field.
"We do not want situations where a player's future is put in doubt because of serious injury caused by a challenge, whether it is intentional, or is unintentional and the player making the challenge is taking a risk of causing injury.
"Players must understand that they have to respect their opponents and show the same positive behaviour to them that they would want to receive themselves."
Referees have also been reminded to punish so-called 'professional fouls' when players intentionally deny opponents obvious goal-scoring opportunities, and also not to tolerate being pressured into making decisions by groups of players.
"When I see mobbing of a referee, it's something that is not acceptable -- this is not the message that we want the game to convey," the 57-year-old Italian said.
Asked his opinion about UEFA's statement on Monday, Guardiola said: "It's not the moment to talk about it, I spoke many times, it's not necessary to talk more."